galvanized steel pipe
Galvanized steel pipe protect the pipe from corrosion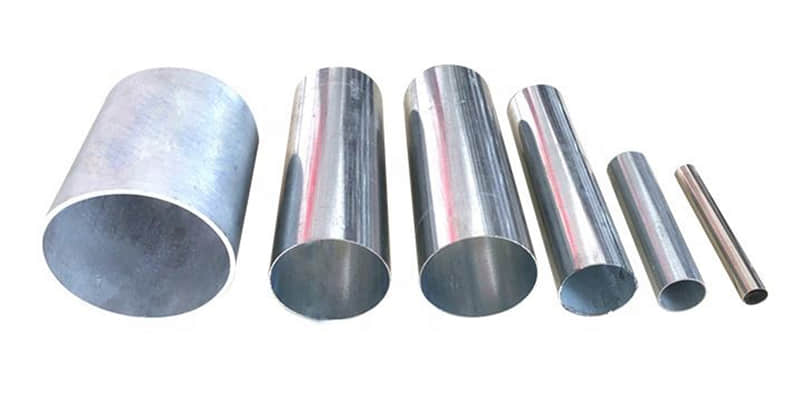 What is galvanized steel pipe
Galvanized steel pipe is the carbon steel pipe that are coated with a protective layer of zinc. The zinc layer served as a sacrificial layer, it will get rust before the carbon steel under neath it. Galvanized layer will strengthen the anti-corrosion performances of steel pipe.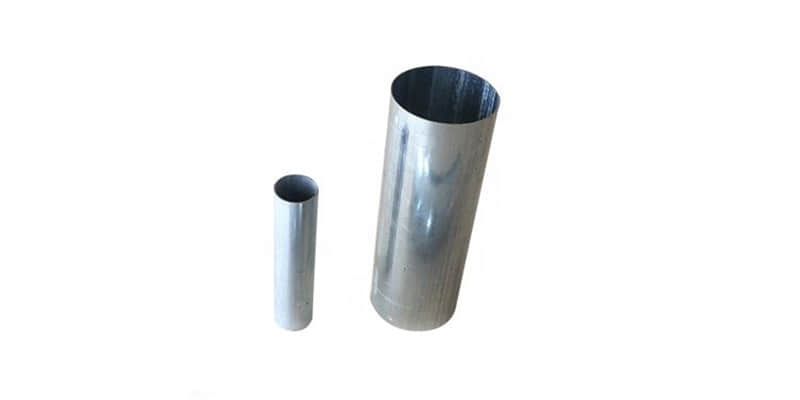 Galvanized steel pipe types
Galvanized steel pipe include two kinds:
Hot dipped galvanized steel pipe.
Cold galvanized pipe, also called electric galvanized pipe.
The hot-dip galvanized layer is thicker, the coating is uniform, the adhesion is strong, and the service life is long. The cost of electroplating is low, the surface is not very smooth, and its corrosion resistance is much worse than that of hot-dip galvanized pipe
Hot dipped galvanized steel pipe introduction
Hot dipped galvanized steel pipe is in manufacturing process using steel pipes of removed rust dipped into zinc liquid of 500℃ temperatures, and making steel surface attached zinc layer so as to achieve the purpose of anti-corrosion.
The processing of hot galvanizing:
Finished pickling – washing – plating – drying – hanging plating – cooling – medicine – cleaning – grinding – hot galvanized finish.
Cold galvanized steel pipe introduction:
Cold galvanized steel pipe is using electric chemical processing coated zinc layer on steel pipe. The zinc layer usually 20~30μm thick.
Manufacturing process of cold galvanized steel pipe:
Degreasing – electroplating – passivation – drying – packaging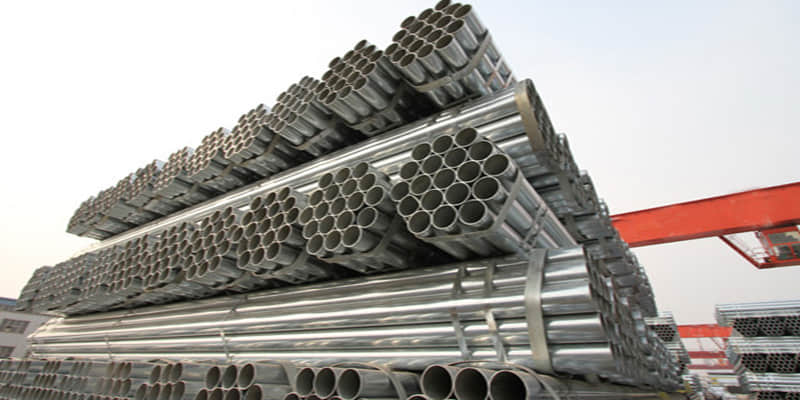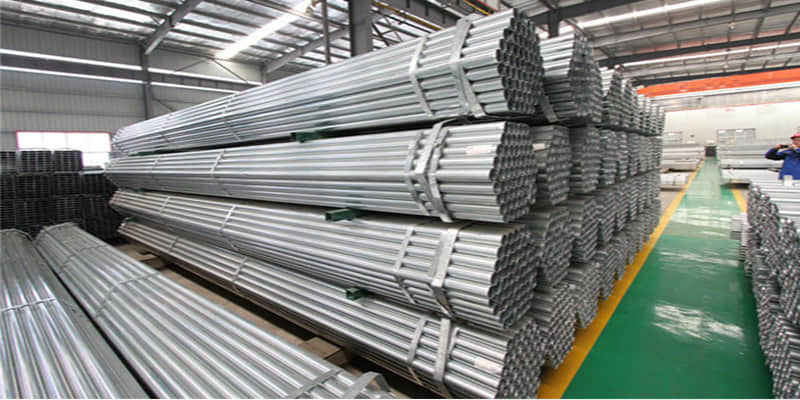 How long of hot galvanized steel pipe lifetime?
Galvanized steel pipe have long lifetime. But in different conditions the lifetime of use are different. Generally speaking, 13 years in heavy industrial district, 50 years for ocean environment, 104 years in suburbs, 30 years in city. In fact galvanizing have played a role of anti- rusty, it is no need other rust treatment.
Application of Galvanized steel pipe
Galvanized pipe is an excellent choice for many applications and processing techniques. So galvanized is widely applied for many industries :
Plumbing
Construction
Hot and cold liquid transportation
chemical industry
electric power
Exposed environments
Marine environments
coal mining
Advantage of galvanized steel pipe
Galvanized pipe maintains a wide range of benefits, suitable for use in highly corrosive environments. The semi-smooth, zinc finish of galvanized steel pipe provides a layer of protection that is not seen in other types of protective materials.
Main advantages of galvanized structural pipe include:
Protects against corrosion and rust
Increased structural longevity
Overall enhanced reliability
Affordable protection
Easy to inspect
Less repairs
Rugged toughness
Easier to maintain than standard painted pipes
Protected by advanced ASTM standardization
Galvanized steel pipe sizes and specifications
Nominal diameter (inch):
1/2~4
Nominal wall thickness (mm):
2.0~4.5
Test pressure index:
Diameter: 10.2~168.3 mm 3 MPa
Diameter: 177.8~323.9 mm 5 MPa
Schedule:
sch40, sch80, sch120, sch160, XH, XXH
Tolerances of the zinc coated tubes
Tolerances of the outside diameter:
Diameter between 4 – 30 mm ±0,08 mm
Diameter between 35 – 38 mm ±0,15 mm
Diameter up to 42 mm ±0,20 mm
Tolerances of the inside diameter are according to en 10305-4
Tolerance of the wall thickness ± 10%
Download