bio ethanol fireplace
Bio Ethanol Fireplace- a renewable modern energy fireplace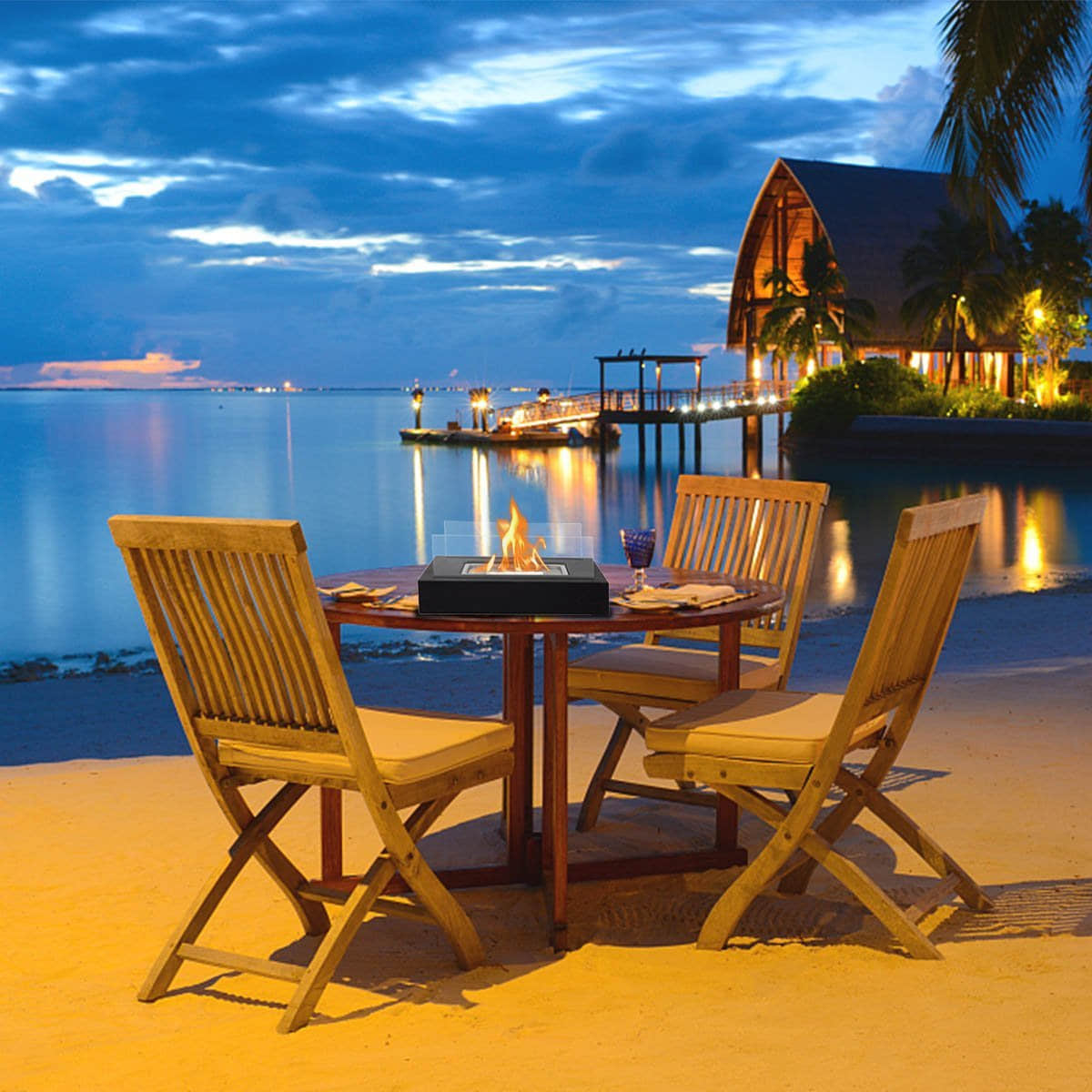 What is bio ethanol fuel fireplace?
A bio ethanol fuel fireplace (also called bio fireplace, ethanol fireplace, biofuel fireplace) is a type of fireplace or furnace that burns with ethanol fuel. This fireplace does not require a chimney and gives the real flame, not imitation. Installation of the bio ethanol fuel fireplace is possible at any place in the room. (Wikipedia)
Ethanol for these fires is often marketed as bioethanol (ethanol produced from biomass). Biomass ethanol is a kind of motor fuel, it is mainly composed of ethanol and methanol, which is what we often call alcohol, is mainly extracted from the fermentation process of glucose from sugar (sugar beet, sugar cane and molasses).
Unlike traditional wood-burning fireplaces, modern types of fireplace including bio fuel fire, gas fireplaces, electric fireplaces or gel fireplaces are more efficient, eco-friendly, easier to take care of and economic affordable, choose bio fireplace, you don't have to worry about wood chopping, ash cleaning, smoke and smell. Bio fuel creates real flames and produces no smoke, smell or dangerous chemicals when burning.
The cost of per tank is very small. Some fuel mixtures contain organic materials that make a hissing or popping sound when burned to mimic the sound of burning wood.
Description:
| | |
| --- | --- |
| Product Name: | BIO ETHANOL FIREPLACE |
| Finish: | Black |
| Dimensions: | 13.8W x 7D x 5.7H Inches |
| BTU: | 2,000; Flame 8 - 12" |
| High - Burn Time: | Approximately 2-3 Hours |
| Burner: | 1 x Dual Layer Cup Burner made of 304 Stainless Steel |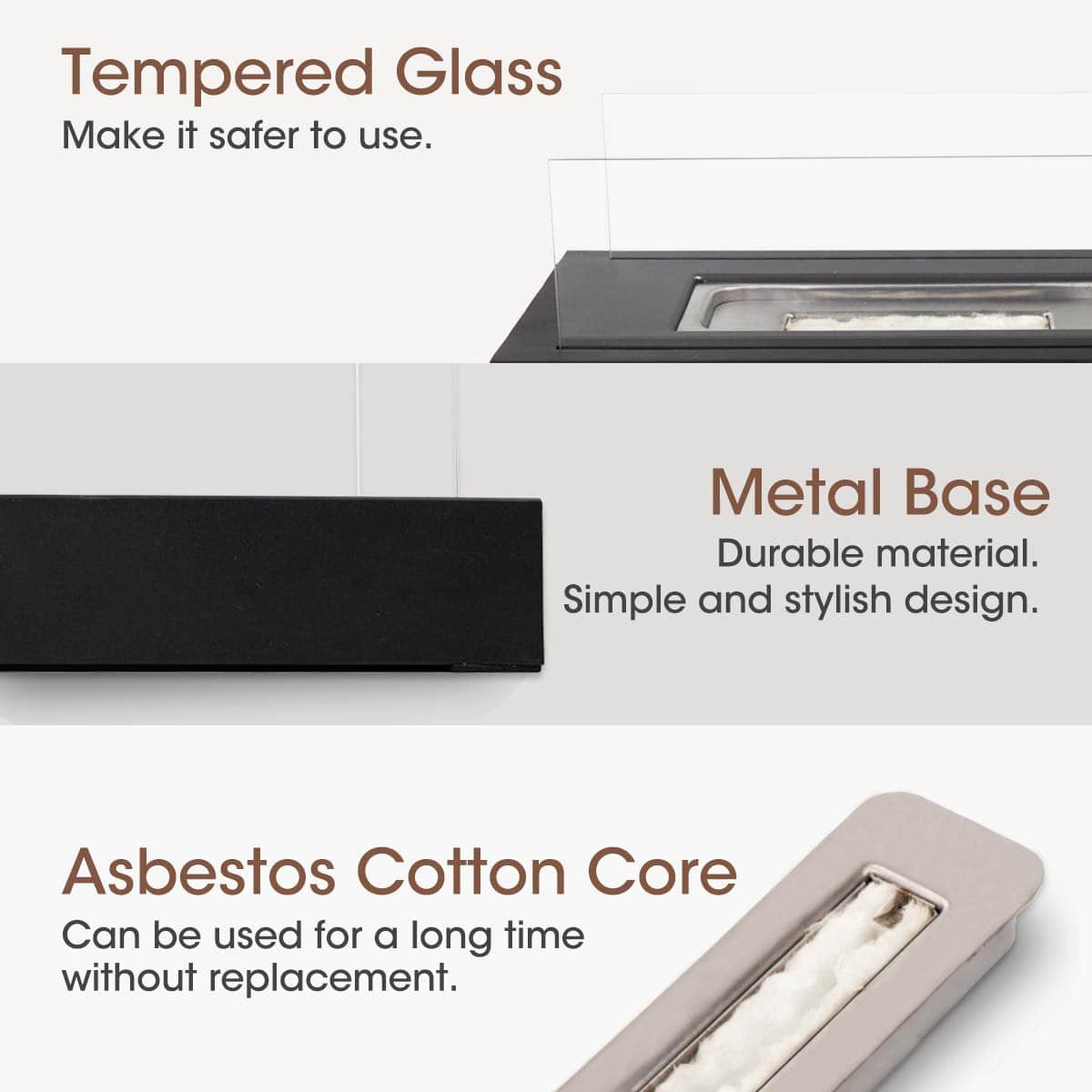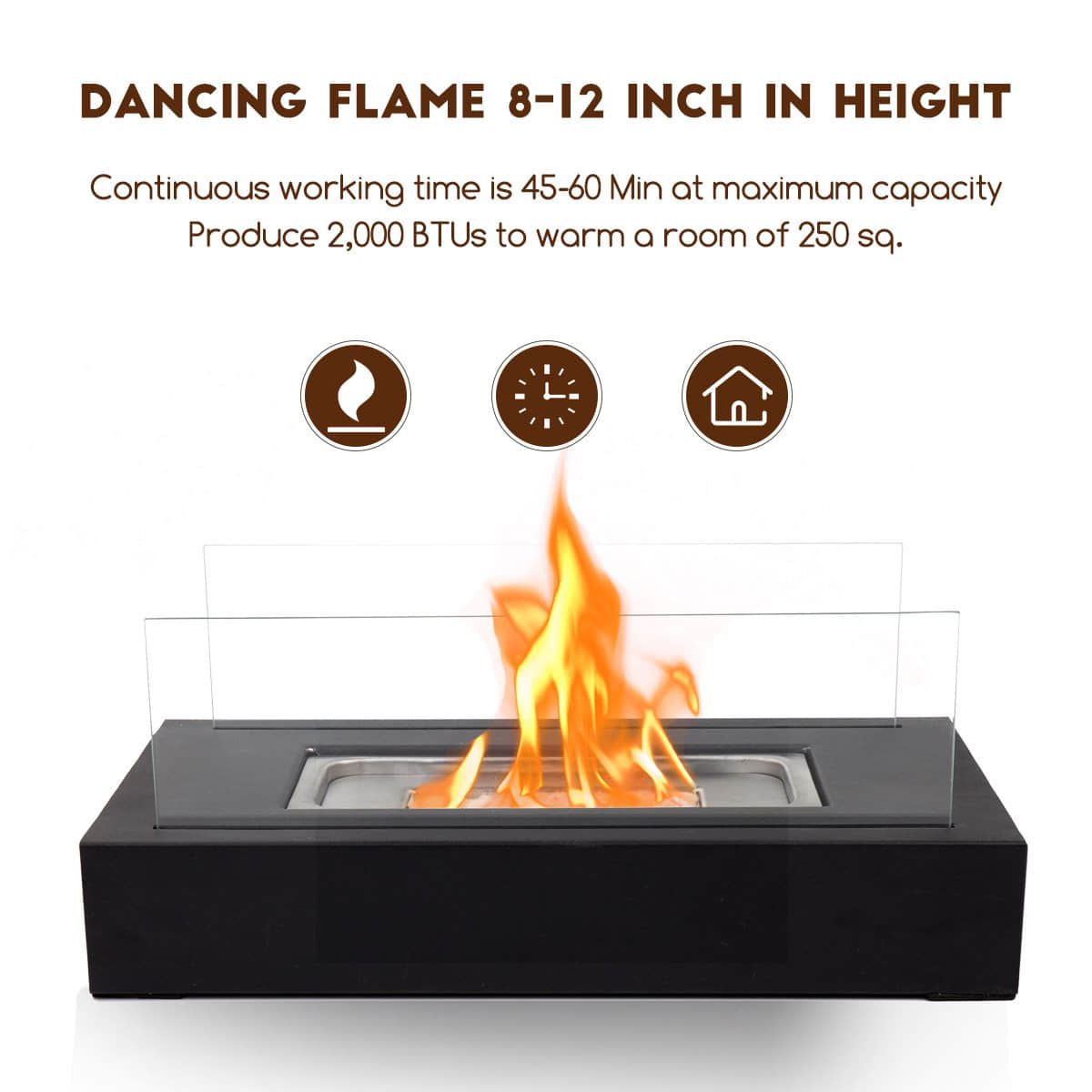 The Bioethanol Ventless Fireplaces is portable and can be used both indoor and outdoor. Features a simple way to add fire to any setting. It's modern and compact design make it a great home accessory. Place it in your existing masonry hearth as a replacement for a traditional log or gas fire or use it as a standalone.
The Bioethanol Ventless fireplaces do not require any installation or utility connection for fuel supply which makes it ideal for almost any architectural environment. This fireplace is idea for condo, apartment, single family home, restaurants and hotels. The fireplaces are fueled by a renewable modern energy named denatured ethanol, which burns free, emits no fumes, environmentally friendly and is virtually maintenance free.
Features of AHL CORTEN bioethanol fireplace
AHL CORTEN bio ethanol fireplace is perfect for practically anybody - and has been carefully designed to work well both inside and outside. It's also vent free and portable - meaning you can move it around your home as and when you like. It is also a perfect replacement for more traditional wood log or gas fires. That makes it a sustainable choice that's better for the environment.
Easy to Use
You won't need electricity, gas or a chimney as it runs from simple bio ethanol fuel that's easy to find and affordable. It is completely vent free and easy to install and use straight out of the box. When it's full, you can burn the flame for about an hour.
Unparalleled Quality
This bio fireplace is well-built and durable, with tempered glass panes. It's built with sturdiness in mind and has a solid steel base along with protective feet - keeping the rest of your home safe secure.
Affordable Eco Heat
Easily produce the heat you need for your home, with affordable, eco-friendly heat. This fireplace can produce 2,000 BTUs which can easily warm a 250 square foot room. It has an attractive dancing flame that can reach up to a foot in height. It's both easy to light and extinguish.
Unbeatable Real Flame
One thing that sets this fireplace apart from a lot of other electric solutions is that it's got a real flame with no ash, soot or smoke. This makes it a much better choice than many other rivals - like traditional firewood fireplaces, tealight fireplaces and gas fireplaces.
Excellent Decoration
As the bio fireplace creates real flame, and the furnace always made of glasses and metal, which makes gorgeous frames.
Environment friendly
Bio ethanol fuel fireplace does not produce smoke, smell, ash, which means it is friendly to both the environment and human body, it is also very easy to clean.
How much heat will bio fireplace produce?
Alcohol fuel usually provides about 3,000 btus (British thermal units) of heat. But that is only a theoretical value. In fact, about 9,000 btus will be produced in one combustion job. In contrast, the firewood in a traditional wood-burning fireplace can produce 20,000 to 40,000 btus, while a gas fireplace can produce approximately 8,500 to 60,000 btus. Although the heat generated by the fireplace is less than the two, because there is no chimney, the heat loss is very small, and there is no air flow to draw and exhaust the heated air in the room from the chimney. Burning a bio ethanol fuel fireplace in a small space for an hour is enough to raise the temperature by about 10 degrees Fahrenheit. But the total heat gain is lower than that of wood-burning appliances.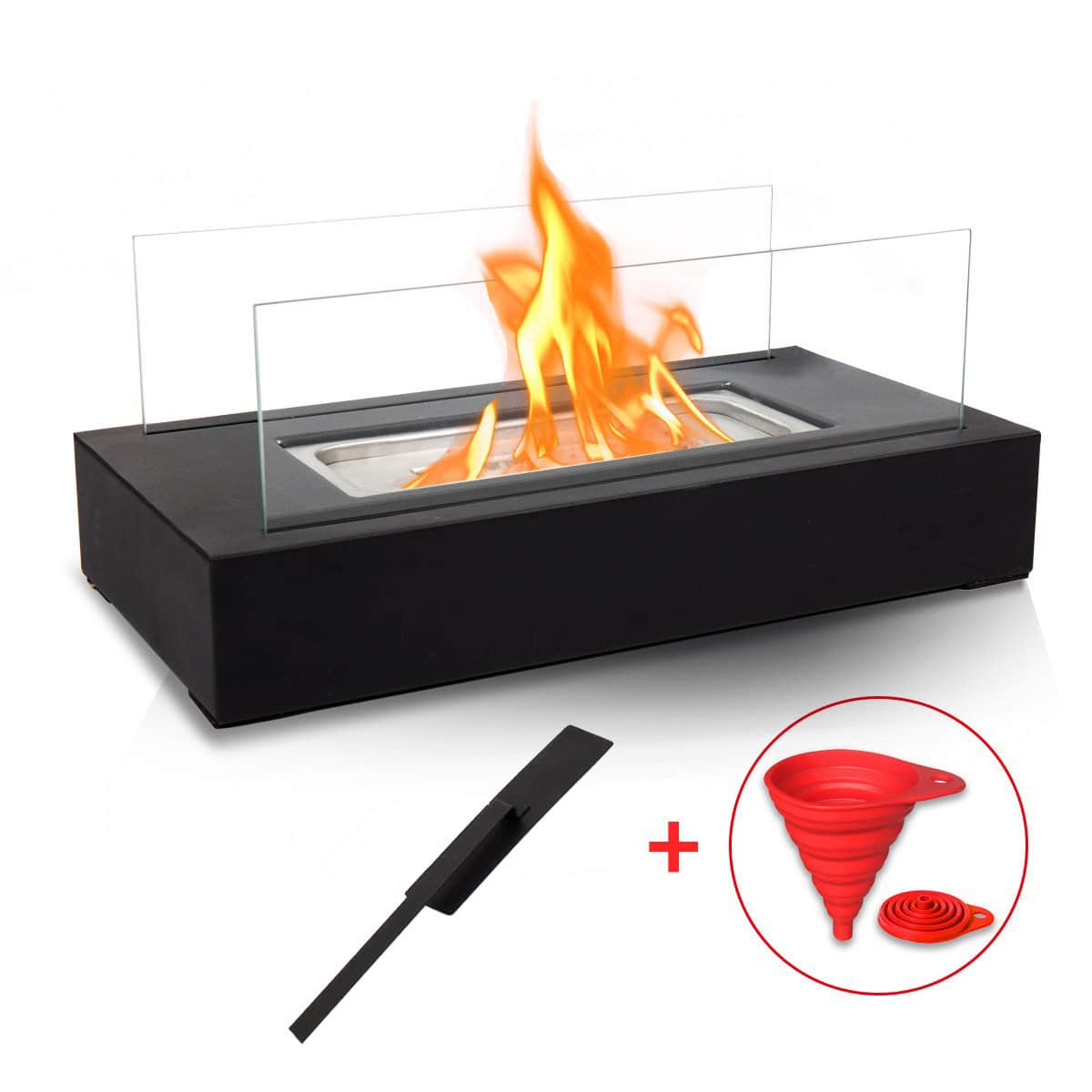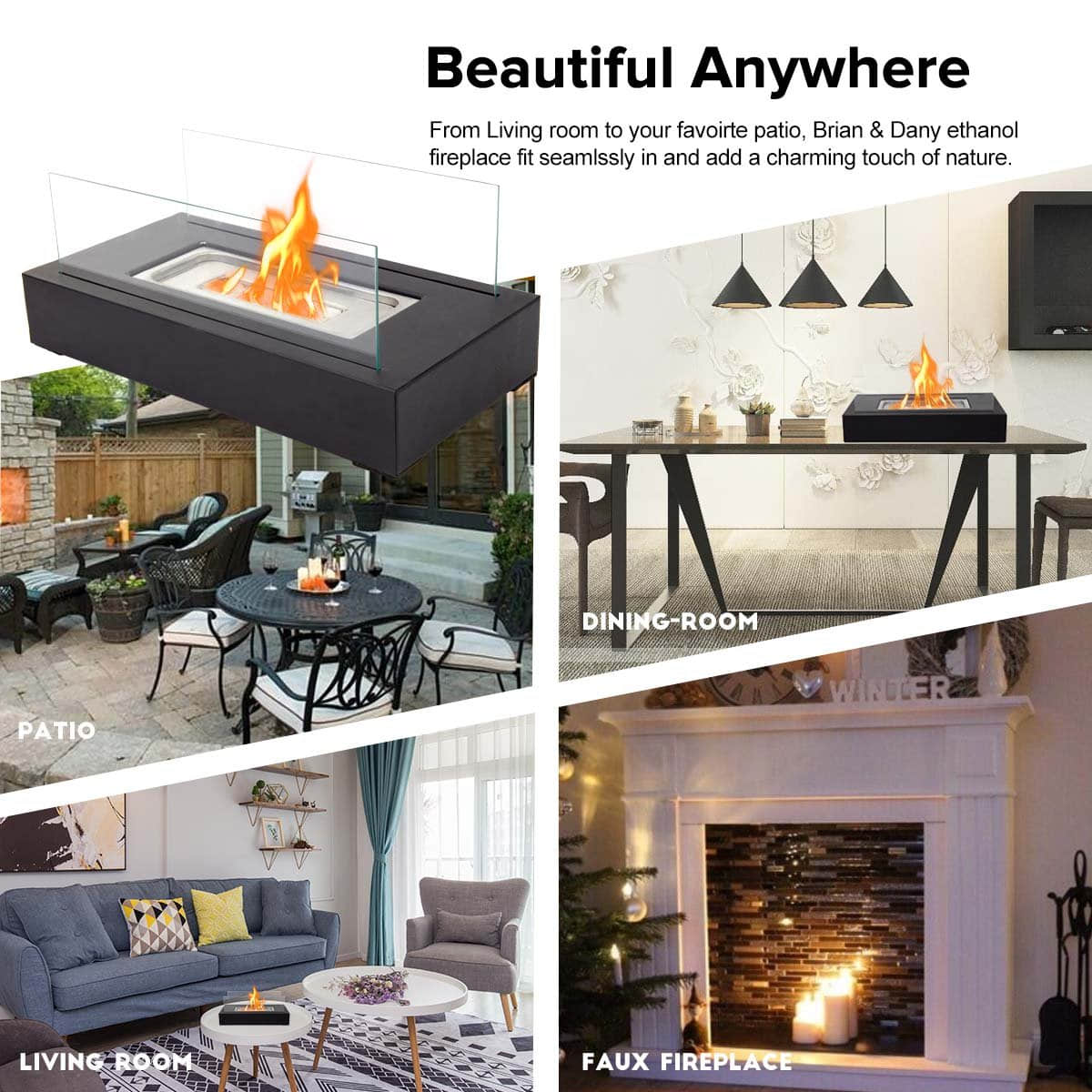 Download