Stainless Steel Sheet/Coil
Standard: ASTM, EN, GB, JS
Grade: 301,304,304L,321,316,316L,316H,317,317L,309S,310,310S,321,321H,347,347H,409,410,410S,420,430,940L,etc
Specification: (can customized by request)
Thickness: 0.3-100mm
Width: 1000-1500mm
Length: 6m or as customers' request
What is Stainless Steel Plate/Coil
Stainless steel plate is one of the most popular and well recognized metals these days, known for its decorative appeal and used by many industries for its resistance to corrosion and staining along with its low maintenance. Unlike regular Steel, Stainless Steel does not readily corrode with water but there are different grades and surface finishes depending on the environment the alloy must endure. When the properties of steel are required, but the need for corrosion resistance as well, Stainless steel plate is often the answer.
The stainless steel sheet or coil is widely applicated in all kinds of fields, such as chemical industry, storage tanks, conveyors, heat exchangers, electrical enclosures, construction, decoration, food processing, cutlery & cooking utensils for its significant advantages of durability, anti-corrosion, low maintenance and aesthetic appeal. The material is also easy to clean and sanitize along with bacteria-proof.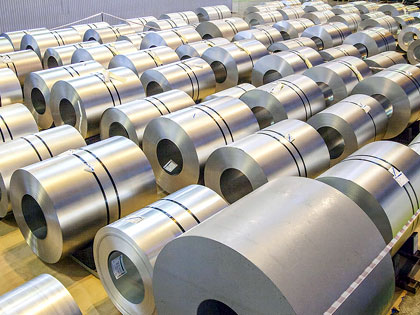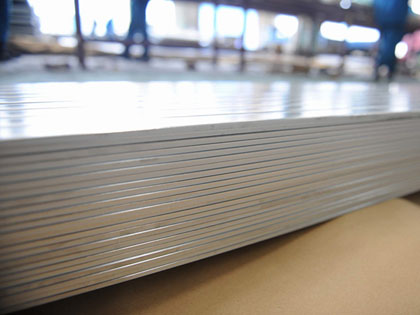 Applications of AHL Stainless Steel Sheet
The stainless steel sheet is well known used in kitchen appliances, cutlery, surgical instruments, and industrial equipment. It is also commonly used in commercial kitchens and food processing plants because it can be steam-cleaned and sterilized and does not require paint or other finishes.
Stainless steel sheet/coil has good processing performance and weld ability. It is suitable for food processing, storage and transportation, and it can be applied to water heaters, boilers, bathtubs, auto parts (windshield wipers, muffler and molded products), medical equipment, building materials, chemical, food industry, agriculture, marine components, and so on.
In general, stainless steel sheet and coil can be applied in industries as:
Decoration
Chemical Industrial
Industrial Construction
Sink Bowl
Cutlery
Flatware
Kitchenware
Specifications of AHL Stainless Steel Sheet
The below chart is the specification and properties of part of our stainless steel sheet for your reference:
Standard
ASTM A240, JIS G4305、EN10088、GB/T3280、GB/T4237
ASTM, ASME, AMS, UNS, MILS, ANSI
Material Grade
301,304,304L,321,316,316L,316H,317,317L,309S,310,310S,321,
321H,347,347H,409,410,410S,420,430,940L,etc.
Surface
BA,2B,NO.1,2D,NO.4,HL,8K,customized
Hardness
(HV)160°-600°(soft,1/2H,3/4H,H)
Type
hot rolled and cold rolled
Size
thickness
0.3-100mm
width
1000-1500mm, customized
Length
6m, customized
Normal width&Length
1000*1000mm, 1000*2000m, 1220*2440mm, 1500*3000mm, 1500*6000mm
Service
We provide cutting service per requirement.
Surfaces of Stainless Steel Sheet
Due to the widely applications of stainless steel plate, there are many types of surfaces treatment according to the service environment, such as: 2B, 2BA, BA, 8K, No4, Hairline, SB, Embossed.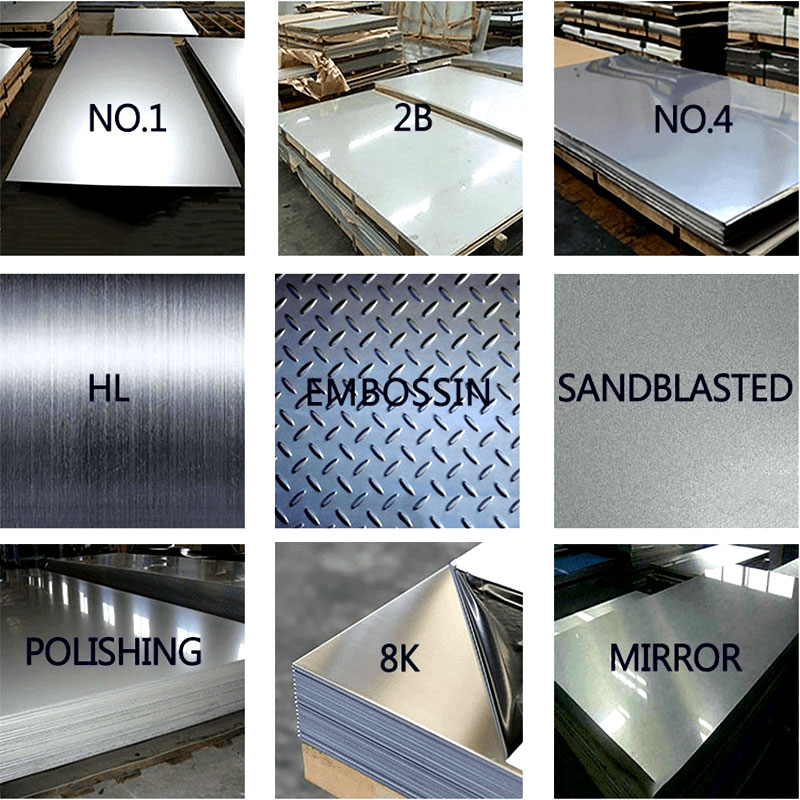 Features of Type 304 Stainless Steel Plate
No.4 Finish: The No.4 brushed finish of type 304 stainless steel is a sanded texture achieved by using 150 grit abrasive material. It has a PVC film on one side to provide protection against scratching. The No.4 finished type 304 stainless steel is commonly used in residential, commercial kitchens ,automotive customization, medical equipment and high end furniture. You'll find it everywhere in your life, commercial, industrial, healthcare, architectural, or residential applications where aesthetics and longevity are important.
No.8 Finish: The No.8 polish finish is highly reflective and is used in everything from truck grills, to medical equipment, architectural accents, and whatever comes in between. No.8 mirror polished type 304 stainless steel sheets have a removable and protective PVC film to ensure the final product free from scratch when installed.
2B Finish: The 2B finished stainless steel plate is flat gray in color and is the most commonly used product in the 300 series of stainless steel. You'll find type 304 stainless steel with 2B finish in almost every imaginable industry, due to the great balance of corrosion resistance and workability. This finish does not have a protective PVC film.
Features of Type 316 Stainless Steel Plate
Type 316 stainless steel with 2B finish is the same as the type 304 stainless steel, it is also flat grey in color. While type 316 stainless steel with 2B finish is used in highly corrosive environments such as oil, pharmaceutical, chemical, marine, etc. Most residential and commercial applications do not require the use of 316 grade as 304 grade, since type 316 stainless steel has more than adequate corrosion resistance characteristics.
Chemical Composition of Stainless Steel Plate:
Grade
C
Si
Mn
P
S
Ni
Cr
Mo
201
≤0 .15
≤0 .75
5. 5-7. 5
≤0.06
≤ 0.03
3.5 -5.5
16 .0 -18.0
-
202
≤0 .15
≤l.0
7.5-10.0
≤0.06
≤ 0.03
4.0-6.0
17.0-19.0
-
301
≤0 .15
≤l.0
≤2.0
≤0.045
≤ 0.03
6.0-8.0
16.0-18.0
-
302
≤0 .15
≤1.0
≤2.0
≤0.035
≤ 0.03
8.0-10.0
17.0-19.0
-
304
≤0 .0.08
≤1.0
≤2.0
≤0.045
≤ 0.03
8.0-10.5
18.0-20.0
-
304L
≤0.03
≤1.0
≤2.0
≤0.035
≤ 0.03
9.0-13.0
18.0-20.0
-
309S
≤0.08
≤1.0
≤2.0
≤0.045
≤ 0.03
12.0-15.0
22.0-24.0
-
310S
≤0.08
≤1.5
≤2.0
≤0.035
≤ 0.03
19.0-22.0
24.0-26.0
 
316
≤0.08
≤1.0
≤2.0
≤0.045
≤ 0.03
10.0-14.0
16.0-18.0
2.0-
3
316L
≤0 .03
≤1.0
≤2.0
≤0.045
≤ 0.03
12.0 - 15.0
16 .0 -1 8.0
2.0 -
3
321
≤ 0 .08
≤1.0
≤2.0
≤0.035
≤ 0.03
9.0 - 13 .0
17.0 -1 9.0
-
630
≤ 0 .07
≤1.0
≤1.0
≤0.035
≤ 0.03
3.0-5.0
15.5-17.5
-
631
≤0.09
≤1.0
≤1.0
≤0.030
≤0.035
6.50-7.75
16.0-18.0
-
904L
≤ 2 .0
≤0.045
≤1.0
≤0.035
-
23.0·28.0
19.0-23.0
4.0-5.0
2205
≤0.03
≤1.0
≤2.0
≤0.030
≤0.02
4.5-6.5
22.0-23.0
3.0-3.5
2507
≤0.03
≤0.8
≤1.2
≤0.035
≤0.02
6.0-8.0
24.0-26.0
3.0-5.0
2520
≤0.08
≤1.5
≤2.0
≤0.045
≤ 0.03
0.19 -0. 22
0. 24 -0 . 26
-
410
≤0.15
≤1.0
≤1.0
≤0.035
≤ 0.03
-
11.5-13.5
-
430
≤0.1 2
≤0.75
≤1.0
≤ 0.040
≤ 0.03
≤0.60
16.0 -18.0
-
AHL STEEL Factory and Workshop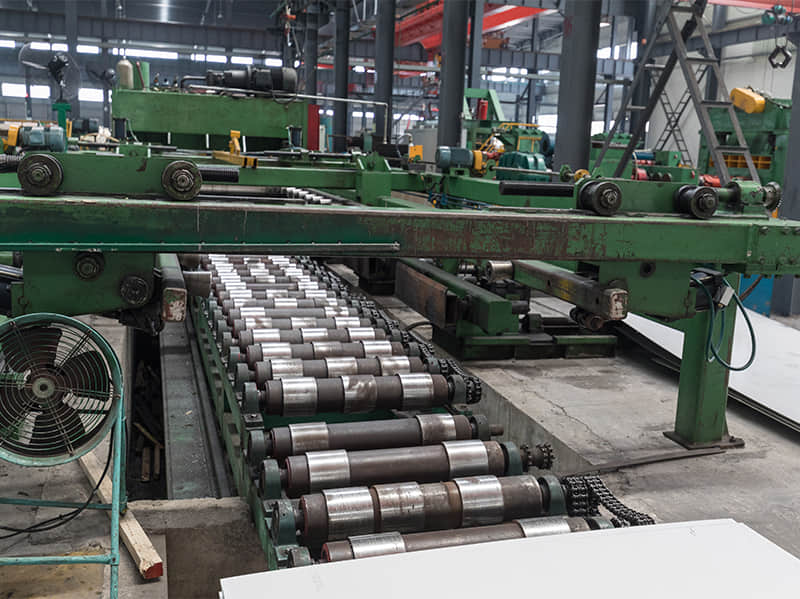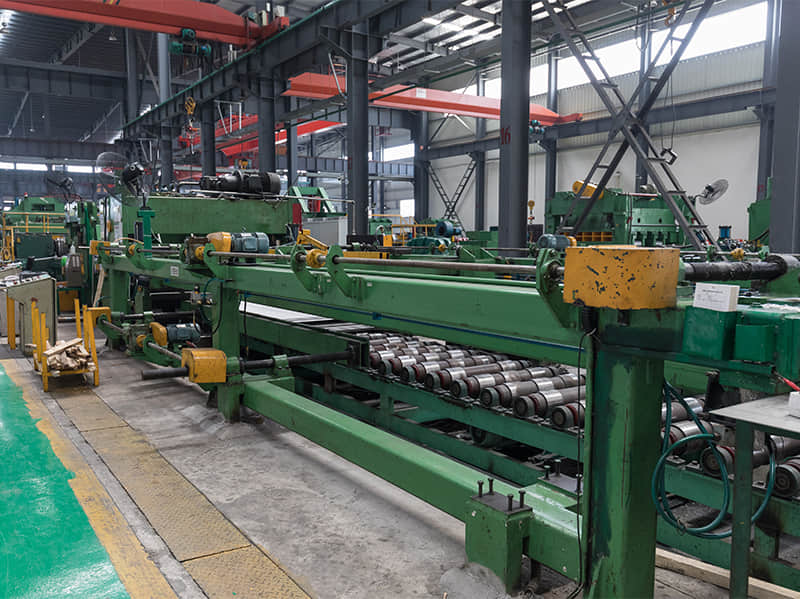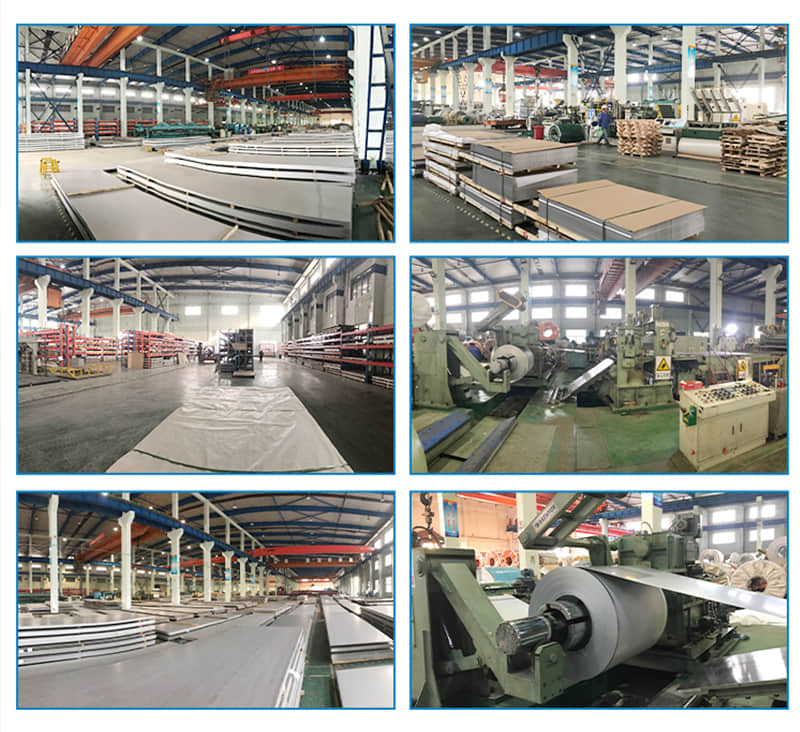 AHL STEEL Package and Shipping:
Standard Export Sea-Package : Waterproof Kraft Paper + Wooden Pallet + Bundle with steel strip