Mild Steel / High Strength Low Alloy Steel
What is High Strength Low Alloy Steel
High strength low alloy steel (HSLA) is a type of alloy steel that provides better mechanical properties or greater resistance to corrosion than carbon steel. High strength low alloy steel (HSLA) offer better environmental corrosion resistance and are more robust than convention carbon steel. HSLA is also extremely ductile, easy to weld, and highly formable. HSLA steels are not usually made to meet a specific chemical composition instead they are known to meet precise mechanical properties. HSLA plates have the potential to lower your material costs and increase payloads since the lighter material obtains the strength that is needed. Common applications for HSLA plates include railroad cars, trucks, trailers, cranes, excavating equipment, buildings, and bridges and structural members, where savings in weight and added durability are crucial.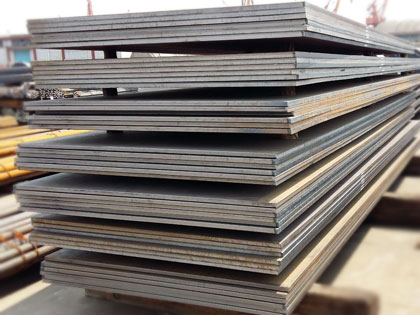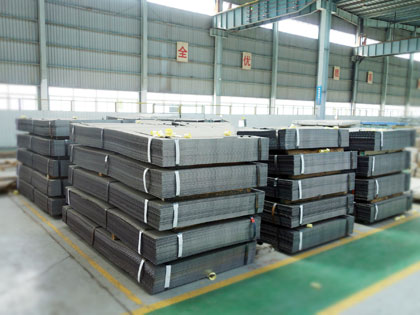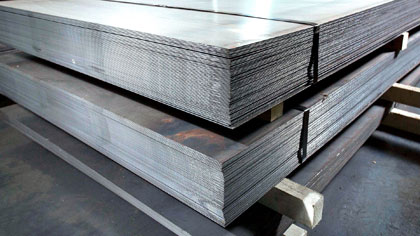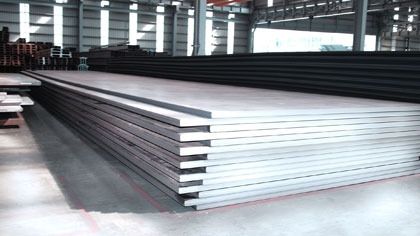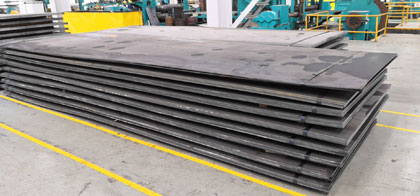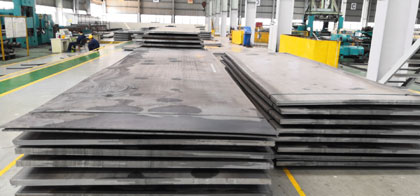 Grade and standard
| Steel Grade | Steel Grade |
| --- | --- |
| 12Mn,16Mn 15MnV,15MnVN 14MnNb | GB3274-88 |
| Q355(A,B,C,D,E)≤100mm | GB/T1591-94 |
| Q355(A,B,C,D,E)≥ 102mm | Q/WTB8 - 2000 |
| Q390(A,B,C,D,E) Q420(A,B,C,D,E) Q460(C,D,E) | GB/T1591-94 |
| Q500(D,E),Q550(D,E), Q620(D,E),Q690(D,E) | GB/T16270 |
| SM490(A,B,C),SM490Y(A,B) SM520(B,C),SM570 | JIS G3106 |
| SS490,SS540 | JIS G3101 |
| St44-3,St52-3,St50-2 St60-2,St70-2 | DIN17100 |
| StE315,StE355,StE380 StE420,StE460,StE500 | DIN17102 |
| A572M(Gr42,50,60,65) A633M(A,C,D,E) | ASTM |
| S275(JR,J0,J2G3,J2G4) S355(JR,J0,J2G3,J2G4, K2G3,K2G4) E295,E335,E360 | EN10025 |
| S275N,S275NL,S355N,S355NL S420N,S420NL,S460N,S460NL | EN10113 |
| E355(DD,E),E460(CC,DD,E) | ISO4950-2 |
| E420(DD,E),E460(DD,E) E550(DD,E) High-strength low-alloy (HSLA) | ISO4950-3 |
| Fe430(A,B,C,D) Fe510(B,C,D) | ISO630 |
Advantage of High strength low alloy steel (HSLA)
Weldability: Good welding characteristics.
Fatigue Performance: High-strength steels have good resistance to fatigue due to their relatively high yield strengths. Therefore, HSLA is a good candidate for durability sensitive components.
Denting: Good dent resistance capabilities. For additional capabilities, please check our dent-resistance steels.
Heavy Bearing: Can hold heavy loads
Longer life: Longer life span
Vary size: Available in various grade and thickness
Detail Application Area Of HSLA
Apply to manufacture factory building, civil building and all kinds of engineering machinery in mine industry and various of civil construction, such as drilling rig, electric shovel, powered wheel tipper ,mining vehicles, excavators, loaders, industrial blowers, various types of cranes, mining machinery and equipment, such as hydraulic support and other structural parts
Q355 - The Q355 plate is extensively used in a variety of industries.
Q420 - Q420 is used in a range of structural applications including bridges, construction equipment, buildings, and more.
Q460Q - Q460Q steel plate is chiefly used in the manufacturing of bridges.
Q620、Q690- The grades Q620、Q690 are higher performing grades meant to endure extreme climates.
A588 and A606 - This is a structural steel plate for riveting, welding, or bolting in construction applications.
A656 GRADE 50, 60, 70, 80 - A656 plate steel is used in truck frames, crane booms, construction equipment, and general fabrication.
A573 GRADE 58, 65, 70 - A573 plate steel is used in the manufacture of storage tanks where atmospheric conditions require better notch toughness.
A283 - A283 plate steel comprises of low and intermediate tensile strength carbon steel plate of structural quality.