This low maintenance fireplace is ideal for outdoor
During the whole year round, a fireplace is an essential in your garden. Creating warmth, light and cosy atmosphere for outdoor relaxation, it is a perfect centerpiece to gather your guests on a cool night. Useful all-year-round, a fireplace in your garden is stylish and makes the most of the space you have.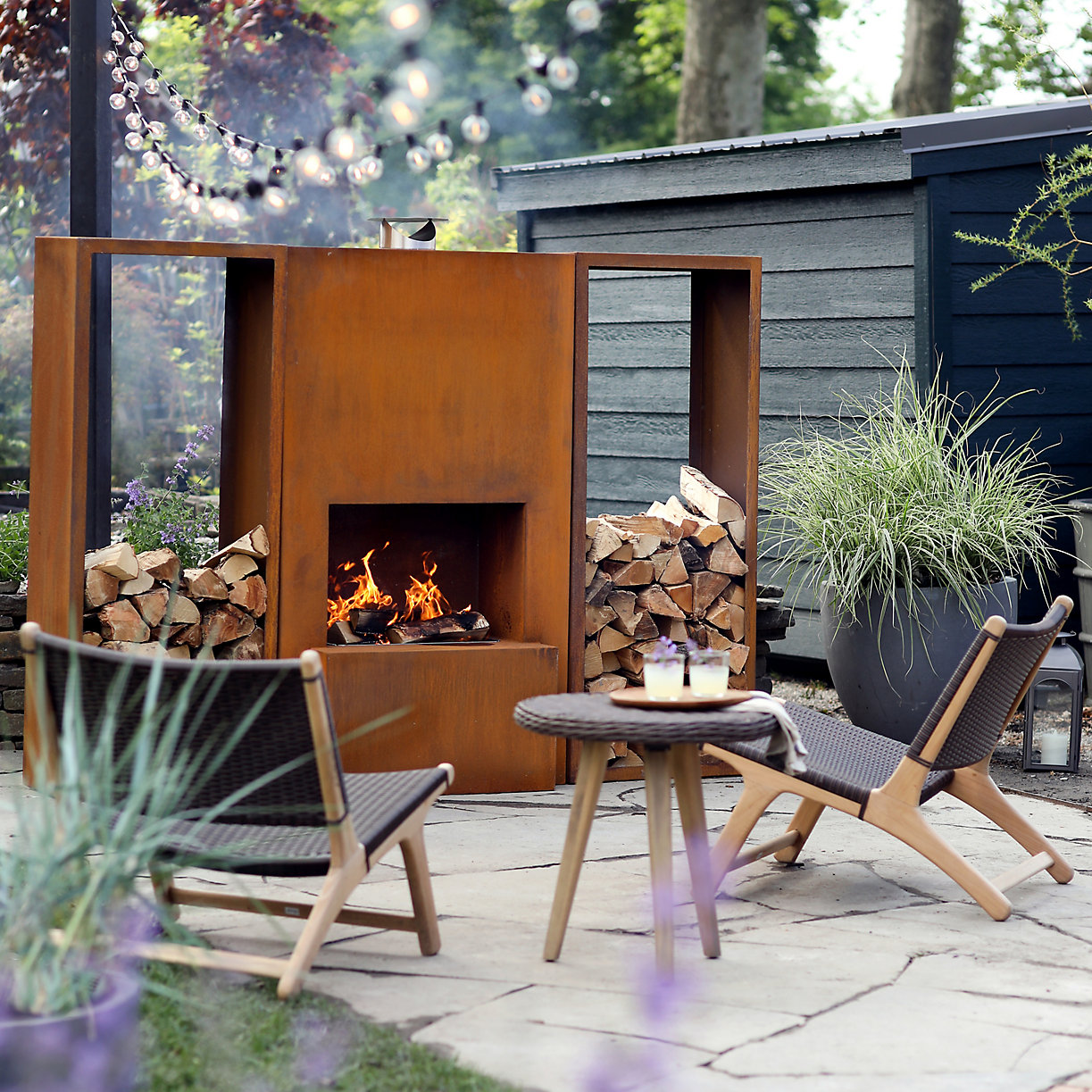 Beautiful and practical, corten steel is an excellent material
Corten steel (COR-TEN, CORrosion Resistant-TENsile Strength) is a kind of weathering steel, it is highly resistant to corrosion because its unique alloy composition provides increased resistance to atmospheric corrosion. When left to outdoors, the surface of the uncoated materials would develop an orange brown, rusty patina gradually, this "rust" layer actually protects the material from further rusting. As the rust deepens with further exposure to the environment, the steel develops a deep russet patina that many people find appealing.
With the self-protection of corten steel material, there is almost no maintenance cost when you use corten steel fireplace in outdoor environment, it has long service life and 100% recycle. So, using corten steel in fireplace is not just beautiful in appearance but also practical in usage process. Corten steel is sure to be an excellent material!
AHL-CORTEN modern outdoor fireplace
The AHL-CORTEN outdoor fireplaces are made of corten steel and ideal for bring a special atmosthere to your outdoor space. Have the wow factor with your family and friends with its modern contemporary design that is crafted from weathering corten steel, AHL-CORTEN fireplace is the perfect centerpiece for your garden or patio, which is designed to last and withstand the whatever environment.
Apart from the excellent properties, AHL-CORTEN outdoor fireplace can be used to burn firewood, lump wood, bio-ethanol fuel or gas. It also can be equipped with grill, so your fireplace can be easily turned into a gourmet grilling feast. AHL-CORTEN manufactures corten steel outdoor fireplaces in a variety of shapes and sizes, one of which is sure to be fitted to your backyard. Visit AHL-CORTEN for your details.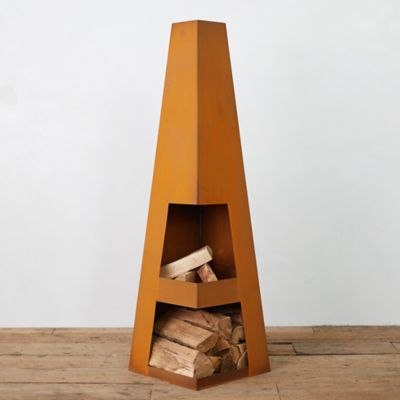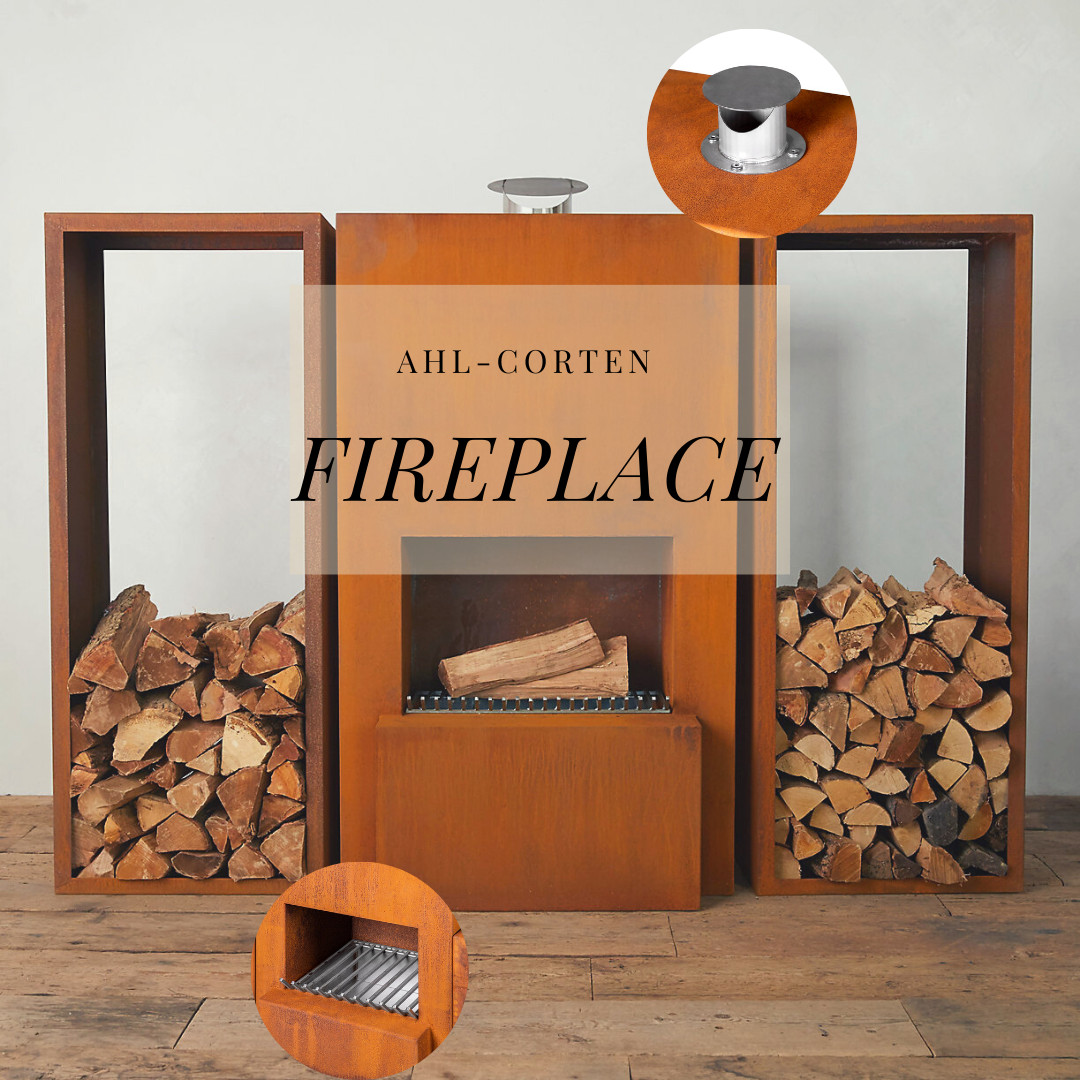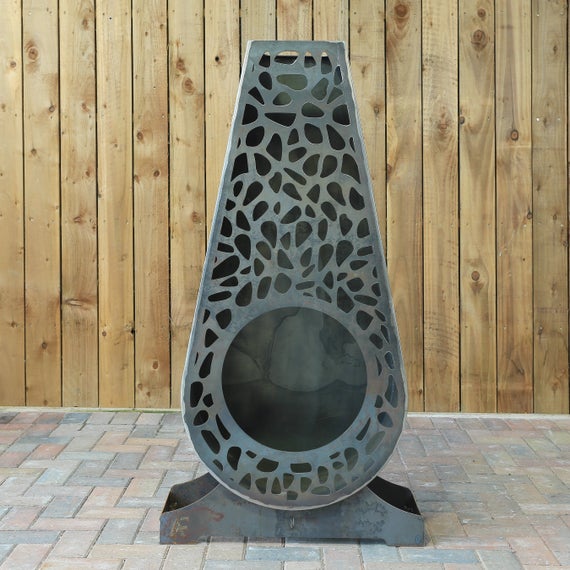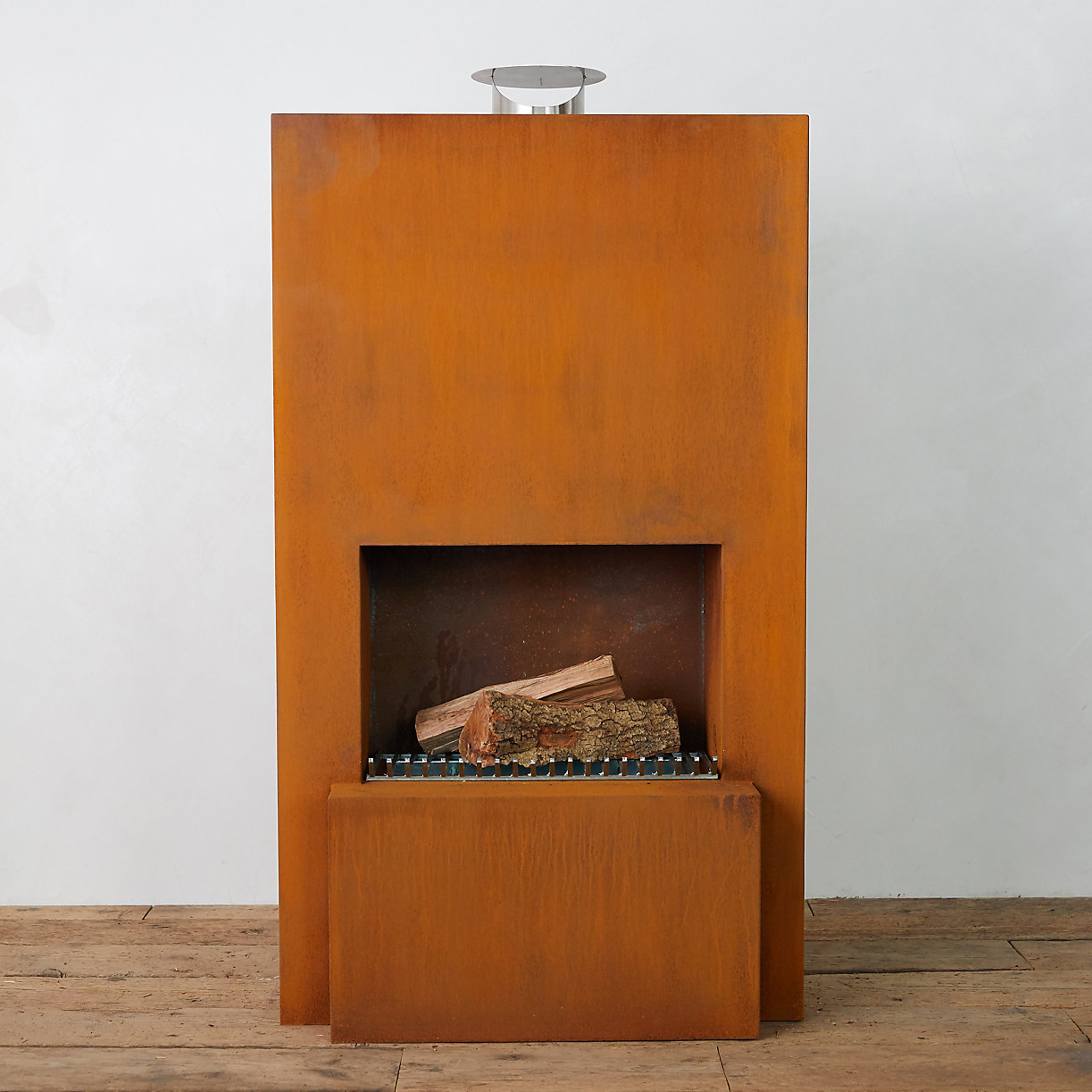 Features of AHL-CORTEN fireplace
Our professional team has great passion on producing the best fireplace with the most modern systems and machines, to guarantee quality and offer best service to the client. AHL-CORTEN fireplaces have the features as follows:
Modern contemporary design- Striking design creates an eye-catching feature in your garden
Crafted from raw hand welded heavy gauge corten steel
Solid construction ensuring long lasting durability
Allow different burning materials
Ideal for entertaining all year round
Beautiful patina-surface will weather and age in the outdoors to create a gorgeous rustic look
Functional outdoor fire with space to store wood
Easy to install, easy to use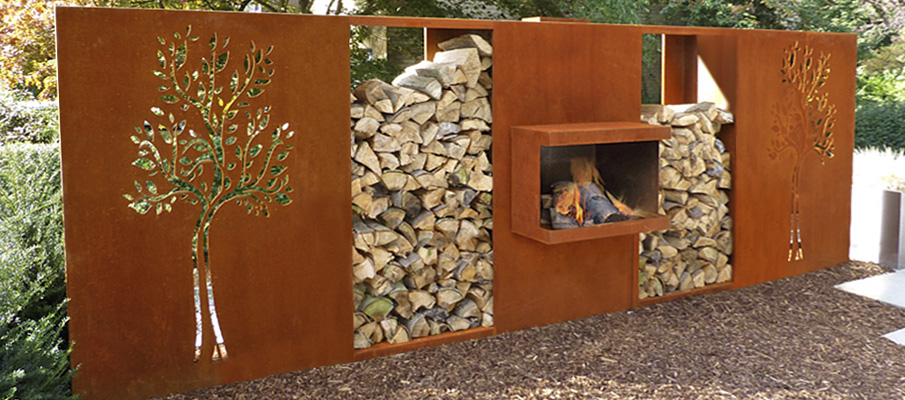 Structure of AHL-CORTEN fireplace
Building an outdoor wood burning fireplace that works in the unpredictable circumstances requires the right balance of dimension, angle, chimney size and placement.
As experienced manufacturer, we like to combine the profit with design, make full use of your outdoor and make sure the fireplace can serve you for many years. Through many times attempts and projects, we realize interior claddings for fireplaces mainly for fireplace inserts, which we produce a substructure for. The corten cladding is bonded or screwed to this supporting frame.
Generally, AHL-CORTEN's fireplace including the following five parts: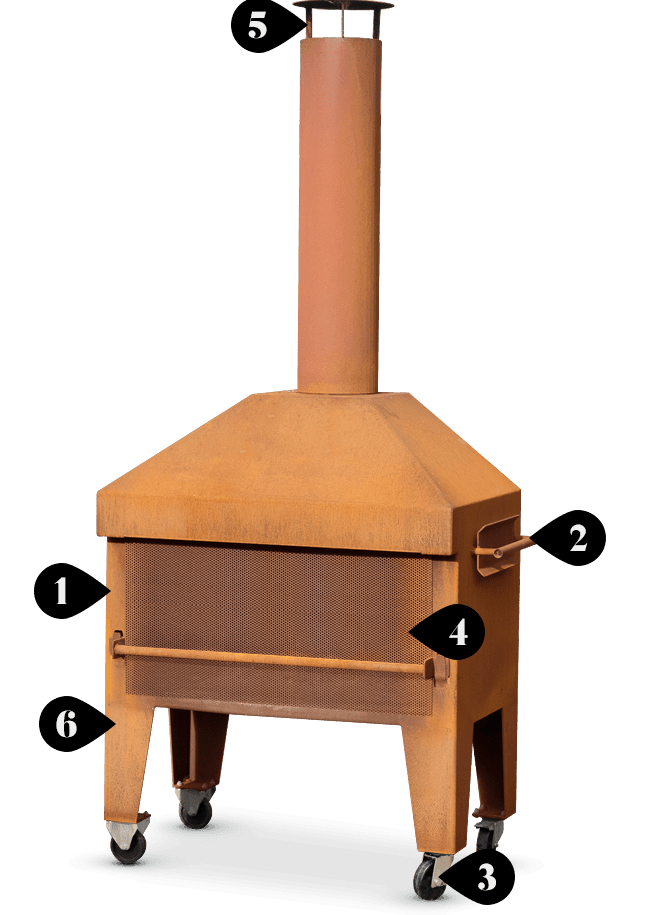 4mm thick Corten steel
Heat shielded handle
Stainless steel wheels with one locking
Removable two-way fire guard
Spark arrestor
Afterward, we stabilize the pre-patinated corten surface. Corten cladding can be made for new fireplaces, as well as additional cladding of existing fireplaces. AHL-CORTEN can offer a protective Corten Varnish which can be used to seal the Corten Steel material once it has reached the desired level of carbon weathering. This will greatly reduce the potential for further run-off. We can also offer advice as to how you can 'accelerate' the weathering process of your new Corten Steel outdoor fire.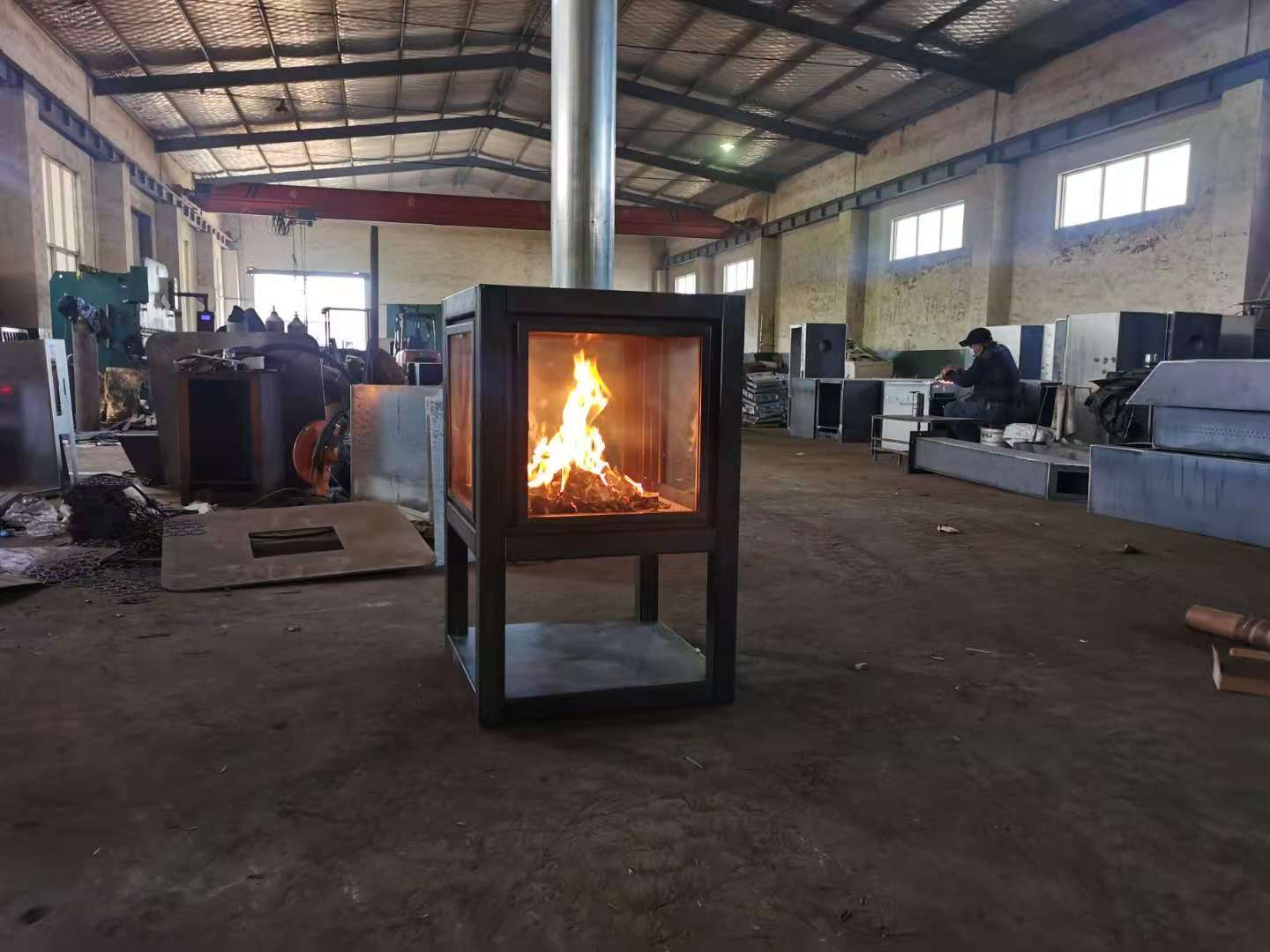 Tip for purchasing a corten steel patio fireplace
Usually, the manufacturer delivers the fireplaces with a recognizable corrosion layer, but it also happens that you receive a fireplace that is still smooth and the first rusting has yet to appear. But don't worry, when you put the fireplace outside, humidity climate will make the first layer of corrosion appear very quickly.