The ideal choice of outdoor lighting
As the development of people's needs for environment, lighting equipment is not only playing a role as light, but also have decisive effect on the atmosphere. Outdoor lighting equipment used to be very simple without any aesthetic feeling, now more and more designers have combined practicability and art, outdoor bollard light is an outstanding type among many kinds of landscape lights.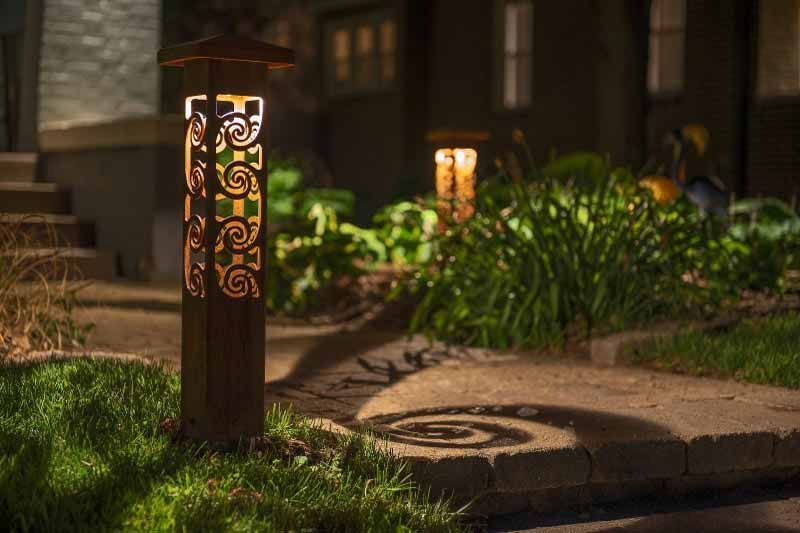 Best design of outdoor lighting-Red Dot Award
Red Dot Award Product Design is the most authoritative and professional design award in the world. In 2020, more than 6500 pieces of art from over 60 countries and regions were sent to the competition, 76 of them were awarded as Red Dot: Best of Best, with only 1.2% award rate. In lighting designs, there are total 4 pieces of art are awarded, NYE series light is the only production of outdoor lighting.
NYE outdoor bollard light is a design inspired by light pollution, there are too much ray of light come from all directions in our daily life, which could cause bad influence to human's eyes. Considering human's health and modern architectures, the designer sets the light emitting from both sides of the illuminator. The two harmonious fan-shaped beams are directed outward and downward, which not only illuminates the road and space, but also does not emit excessive dazzling light, which is well integrated into the overall modern architecture.
Based on the design idea of sustainability, this bollard landscape light is made of Corten steel, which is very easy to maintain and long-lasting. All of the components and parts can be easily disassembled, which is 100% recycled.
The rusty appearance of the corten garden bollard light give every outdoor space a warm, primordial and historical feeling. This makes the metal bollards a special feature wherever they are installed, even when the lights are not open.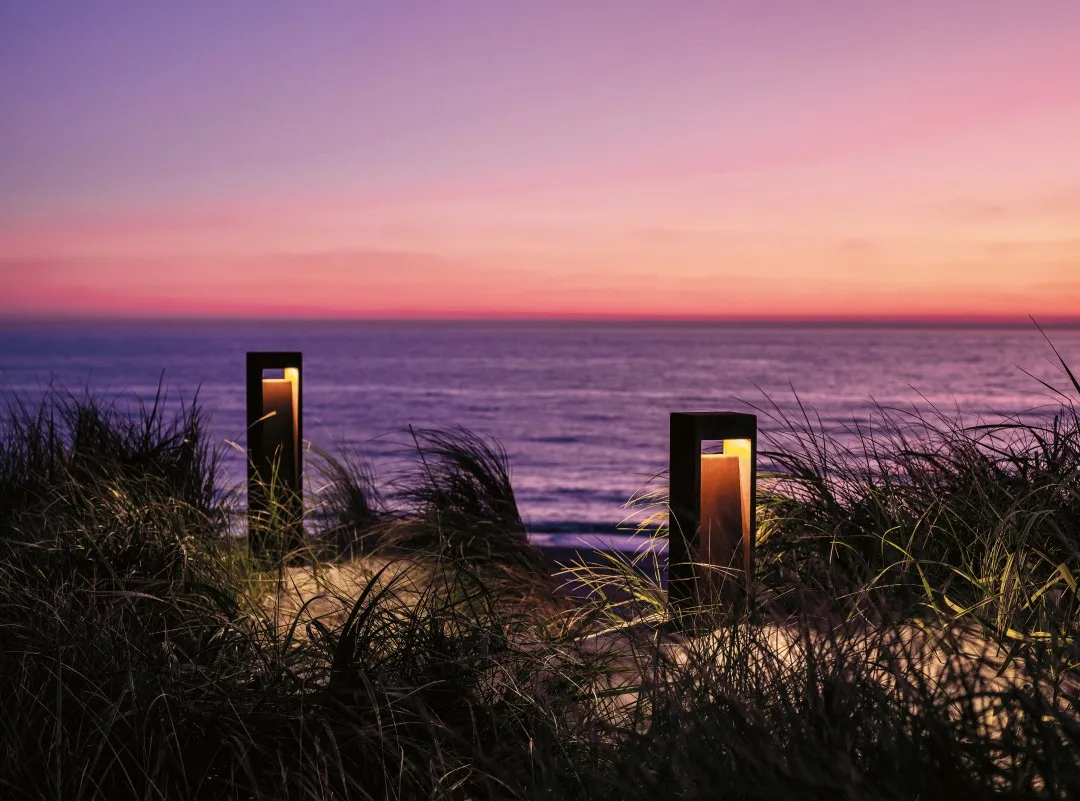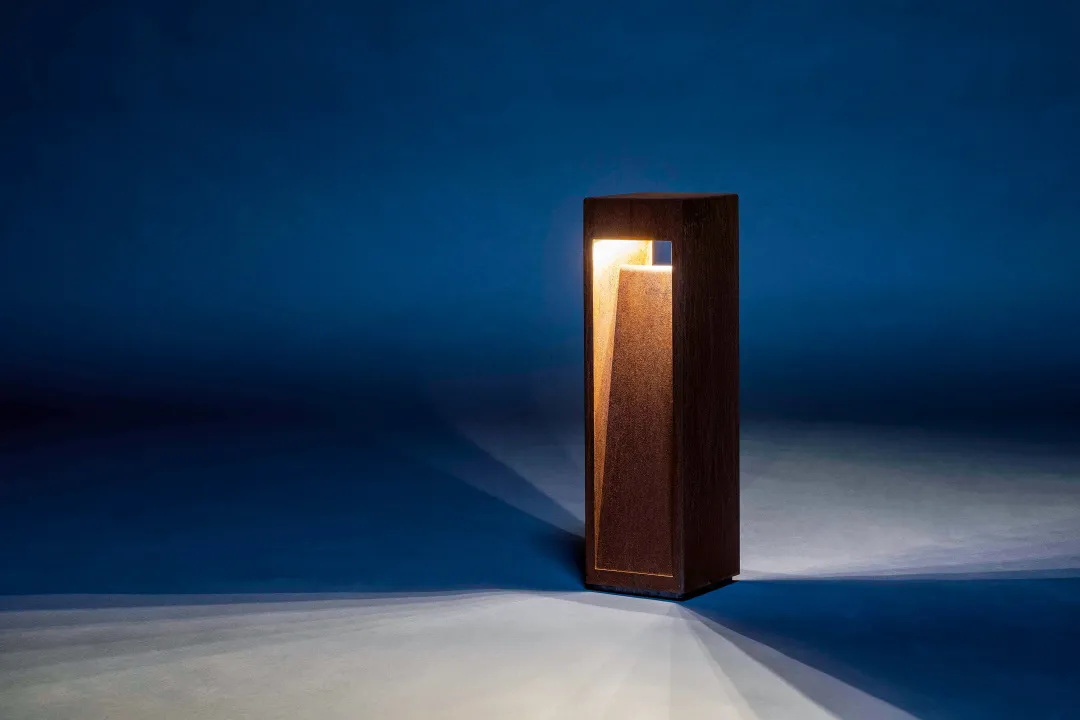 AHL's corten steel bollard light
Different with NYE bollard, AHL CORTEN has their own style. They add traditional Chinese factors and nature elements into the body of the bollard, which makes the garden bollard light more natural and picturesque.
AHL''s corten steel bollard light is made of untreated thick-walled Corten steel and can be optionally finished in a powder coating.
The bollard is available with LED, which means that a standard LED fixture can be mounted at the top of the bollard by local electrician.
The corten bollard can be securely and invisible anchored to the surface of the ground, or with a steel ground anchor invisibly.
The body of AHL's corten bollard light can be diverse, it could be just simple as NYE's, or they have hollow carved design, through which the LED illuminate pass and form different pattered glow.
In this way, the durable lighting column can be beautifully combined with the nearby plants, resulting in a vibrant new landscape.
Turn on your life with bollard light
Want to add some ambiance to your backyard?The muted copper-like exterior has a shiny, metallic sense that amplifies the shimmer. Compared with other light box, AHL''s decorative bollard light has the advantages of simple structure, low cost, energy saving and long-lasting work time.
Make your night time more entertaining and beautiful
Intricate design casts a patterned glow
Zero cost of maintenance
100% recycled and environmentally friendly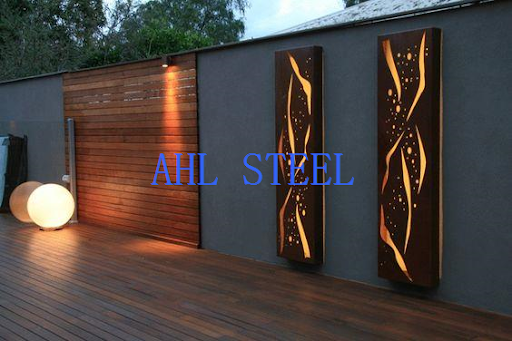 Best services in AHL CORTEN!
In addition to bollard light, AHL CORTEN also have decorative screen lighting, column light, light box, etc.
| | |
| --- | --- |
| Product Name | Decorative garden LED modern CORTEN bollard light |
| Material | Corten steel |
| Color | rusty red |
| type | Cubic & Cuboid & Cylindrical |
| Brand | Anhuilong |
| size | 120*120*600 (mm) or custom |
| Technology | bending & welding & laser cut & pre-surface |
| Used | home yard & garden & park & outdoor |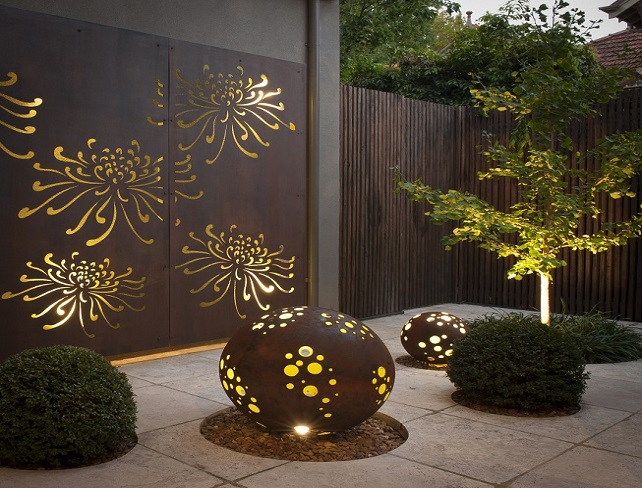 AHL CORTEN offers free CAD drawings to make the laser cut as accurate as possible.
AHL CORTEN has the most experienced team and the most advanced factory than can guarantee the quality of the products.
As always, AHL CORTEN is willing to work together with every old and new customer to achieve a better environment.
If you are interested in finding an illuminate facility in outdoor space, whatever you need, you can always trust AHL CORTEN and ask for help.