Metal mailbox from AHL: corten steel, modern, made-to-measure
Though it is an international era today, a letterbox is still essential for a home or a corporation. Maybe most of people have the experience of your mail or parcel getting delivered to the wrong house, it is not only blame to the careless postman, but also your confusing letterbox should take responsibility.
Want to stop this unpleasant experience? You should probably make your mailbox stand out form the crowd. A sophisticated mailbox is the first impression of your house, and also a perfect finishing touch for any home. AHL-CORTEN metal mailbox is just the right solution to help you stand out from your neighbors!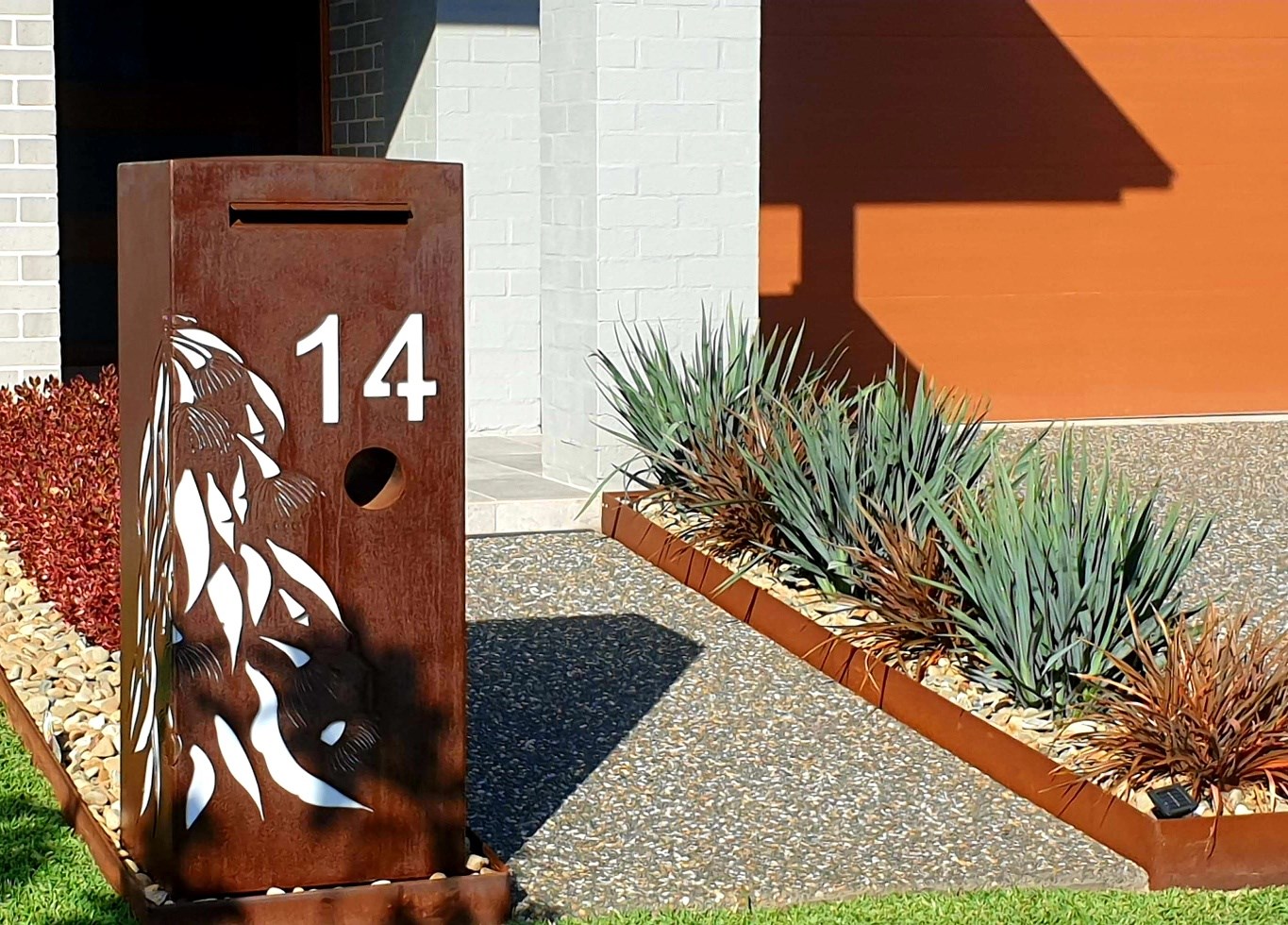 Materials
Like our hot sale home products fire pit and planters, AHL-CORTEN mailbox is made from high quality rustic corten steel.
More durable than wood and more environmentally than plastic, corten steel is a decorative material, it is a kind of rustic, strong material with high corrosion-resistant property, it covers itself with a protective layer of rust when exposed to the environment, so it requires no maintenance.
Corten steel mailbox is designed to rust over time, it even gets better rustic look as time pass by, so it has long service life, the finished look is unique, sophisticated and eye-catching. So, it is exceptionally long-lasting and fits well anywhere.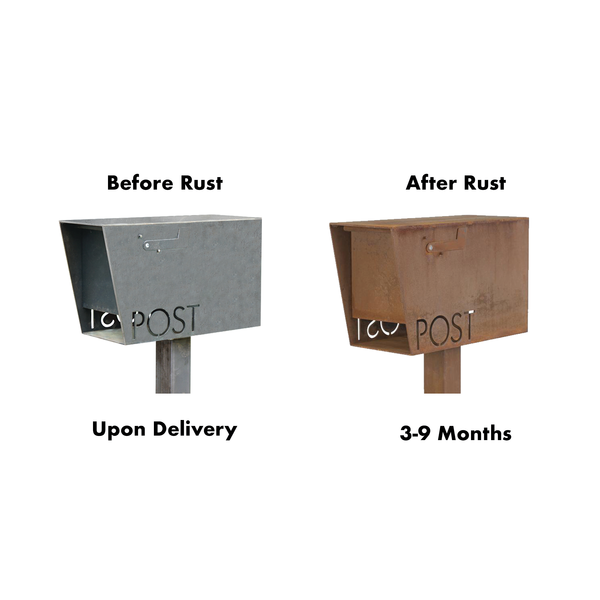 Features of AHL-CORTEN steel letterbox
AHL-CORTEN is specialized in producing made-to-measure metal letterboxes. We are going advanced than other ordinary metal letterboxes. Here we list some features of our metal mailbox:
Modern design with practical properties: Whether you want classic style or modern style, customization options for the design and sizes are always available. House numbers and street names can be lasered into your letterbox, so you don't have to worry about the wrong delivery; various designs such as art patterns or plant box can be also realized; what's more, a combination lock with key is already considered by AHL-CORTEN's engineers in advance.
A modern touch to any home: our corten steel mailbox is 100% recycled, UV and frost resistant. Its typical rusty color fits in both modern and classic style houses, which is an ideal combination of strength and durability.
Easy to install: the installation of our steel mailbox is very simple, for a post mailbox, you just need anchor and slab; for wall mailbox, you need screw to fix it.
Creates a unique look that is hardy and continues to develop: our corten steel mailboxes are not rusty when delivered, they rust in contact with air, rain and humidity. This natural weathering process takes about 2 months for rustic look, and for about 6 months to obtain a darker permanent shade.
Specifications
Colour: rubiginous
Material: corten steel
The outer border thickness is 2.5mm, and the inner border thickness is 1.5mm
Product Dimensions (L x W x H): 35 x 35 x 120cm
Package Dimensions (L x W x H): 38 x 38 x 123cm
Gross Weight: 30kg
We can also provide custom made sizes and shapes, if the standard sizes do not suit your space, please email us and we will manufacture as your preferred dimensions.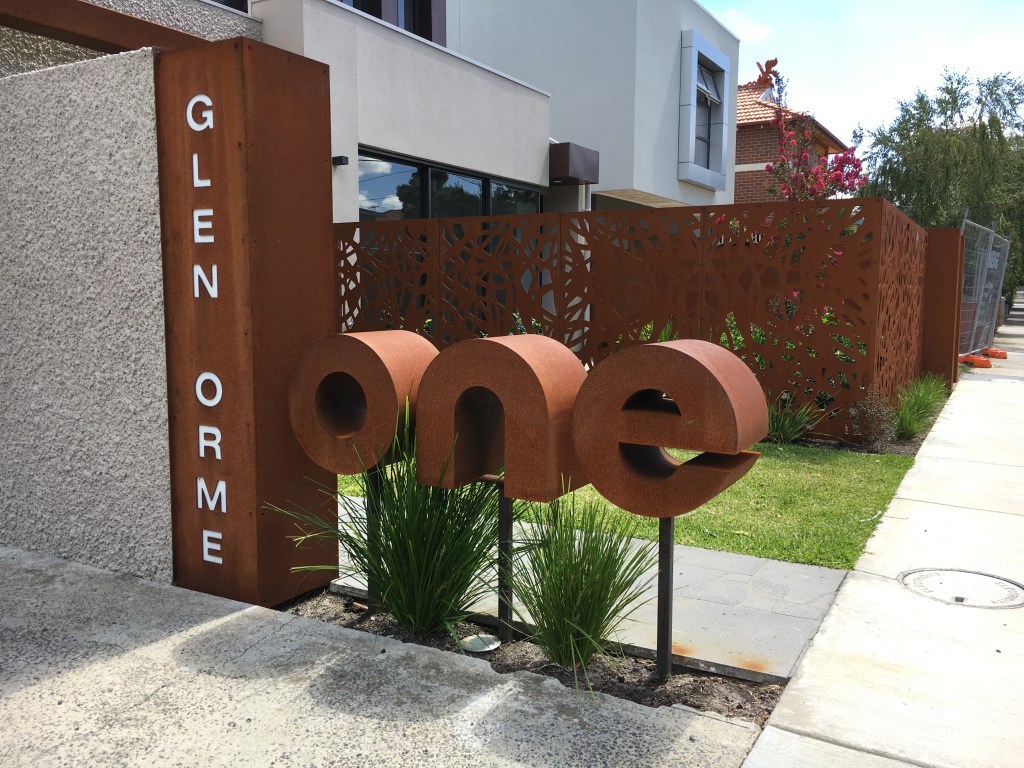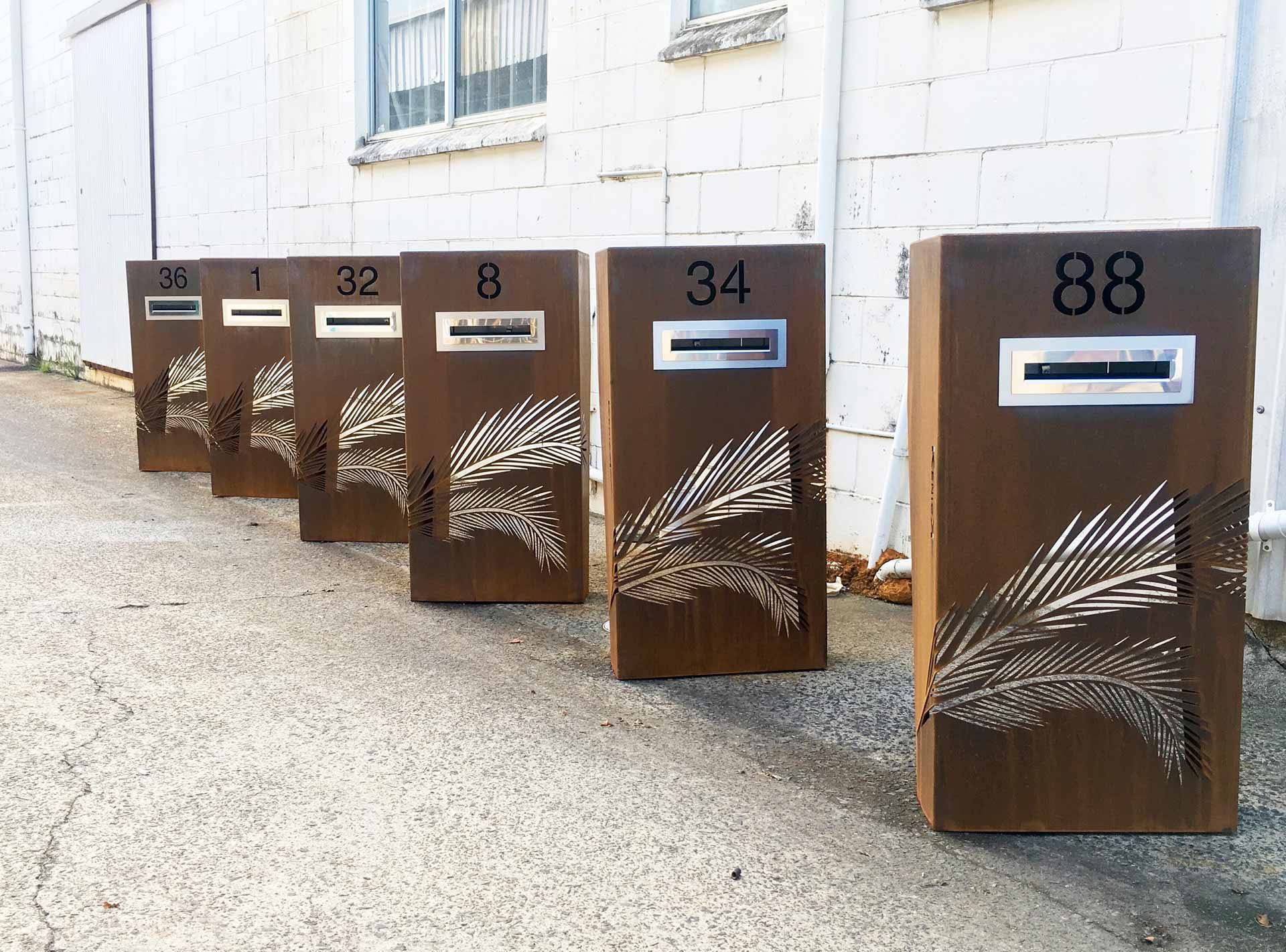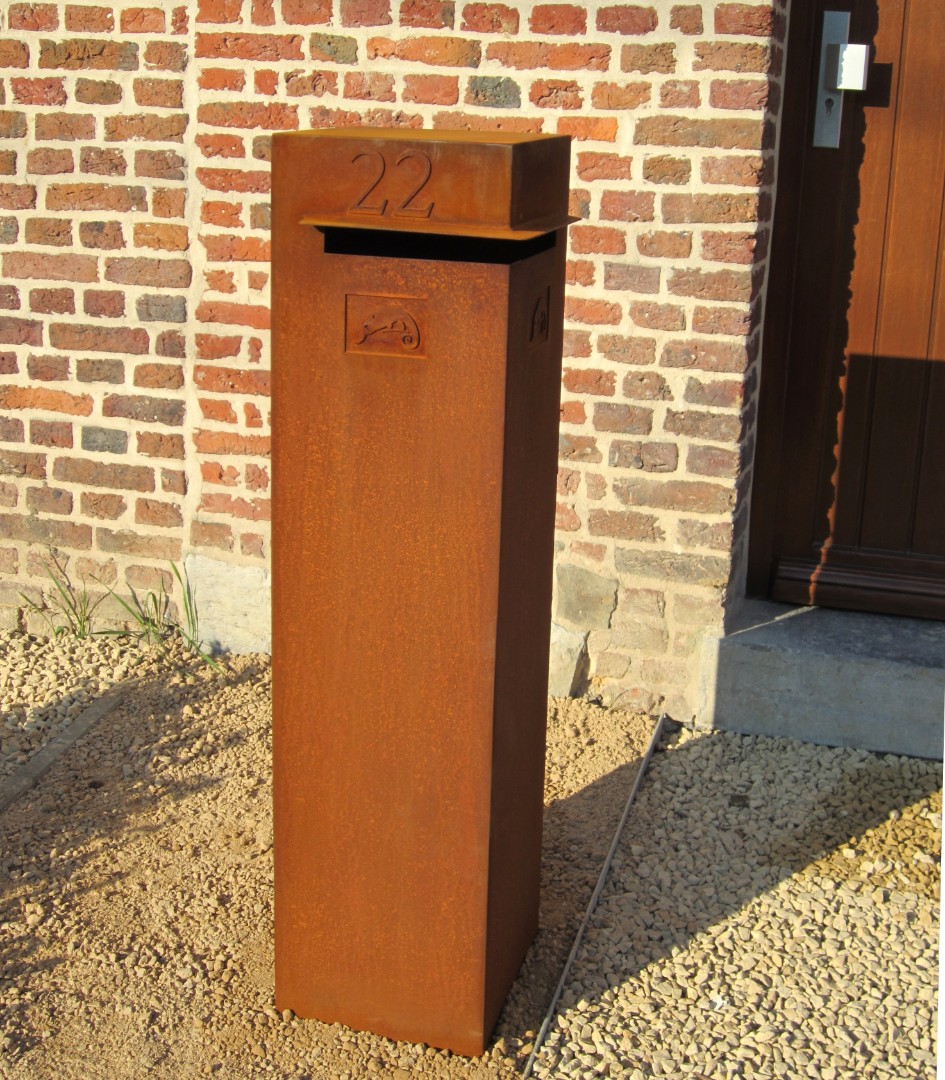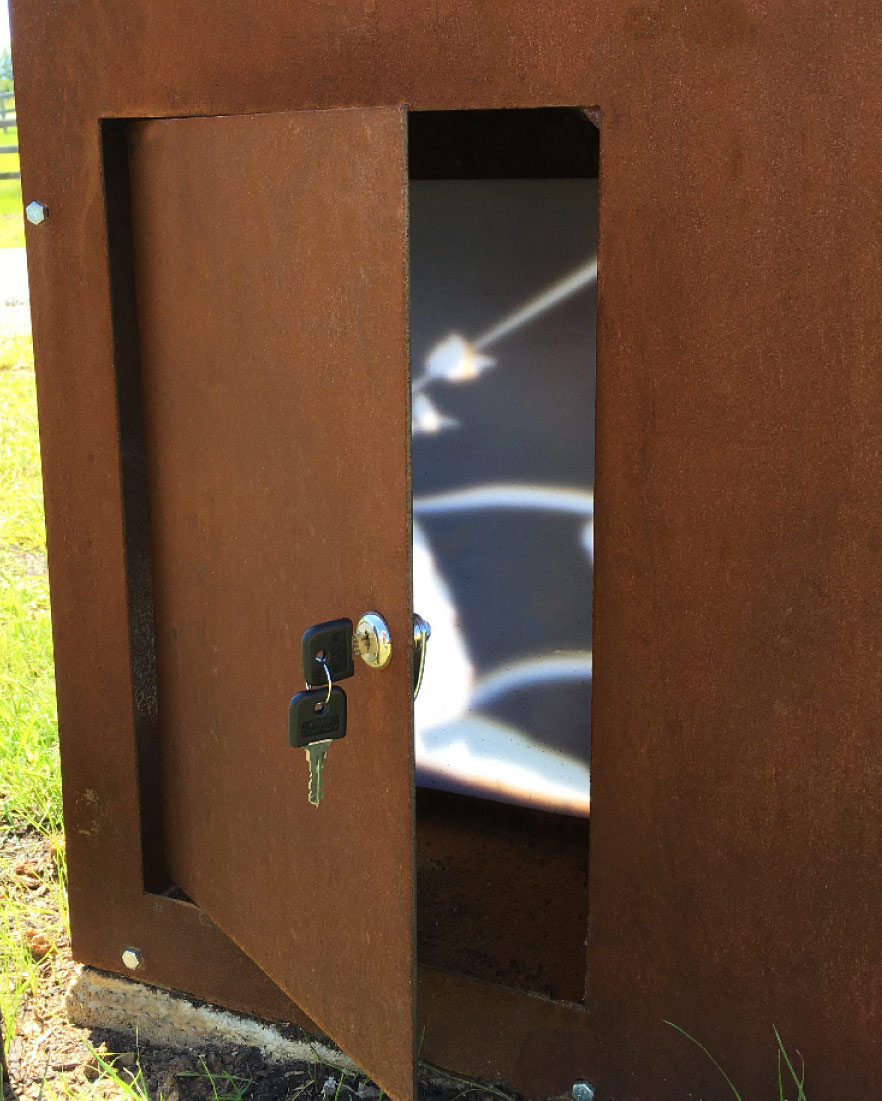 Why choose us?
Professional in weathering steel and all kinds of corten products processing, AHL-CORTEN is a large-scale corten manufacturer in China.
We are established in 1998, through more than 20 years development, now we have covered the whole factory area for more than 50,000㎡ with international leading processing technique.
We are specialized in supplying weathering steel firepit, fireplace, screen panels, corten steel metal planter for outdoors, garden bollards lights, BBQ grill, steel mailbox, decorative metal sculptures etc.
AHL STEEL first started business in domestic area, then we expand the international market step by step. We are always trying our best to offer considerate service:
1. Advanced processing line allow us to have high level corten steel with lower price;
2. Our experienced and flexible engineers can provide design satisfying art work regarding different clients' ideas;
3. We have larger than 3000t weathering steel in stock that are always available for short delivery orders;
4. Whether large or small order is highly welcomed, we can send samples as you wish.
Now AHL STEEL has gained more than 1500 cooperation partners from more than 60 countries and regions, more than 150 new customers each year are attracted by our high-quality products, competitive price, professional team, trustable service, responsibility attitude and quick response.
Contact us!
If you have any needs about corten steel products or any other steel materials, you are highly welcomed to contact us via email on
info@offersteels.com
, or by phone on
+86-372-3171369
.