How to choose corten steel planter & edging for your garden?
In a garden or outdoor landscape, planter boxes and edgings are elements that are important but always being ignored. They are tools used for tidying plants and grass, acting as a separator of two different areas. Without planter box or edging, a garden would look wild and mussy. So, garden planter box and landscape edging are considered as a design secret of professional landscapers.
In this way, how to choose the most appropriate garden planter box and edging is an important question. As a professional corten steel manufacturer, we are here listing some suggestions on how to choose corten steel planters and corten steel edging for your garden.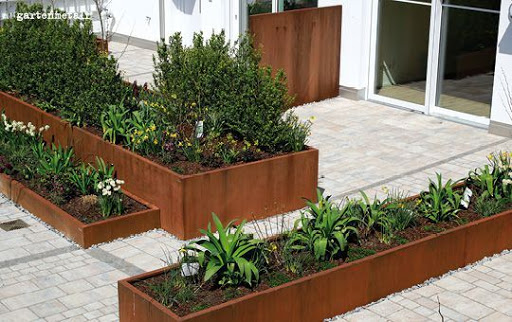 Part I, Corten steel planter
Planter box is always essential for outdoor landscapes, whether you have a big garden or mini one. Since there are too many types of planters, choosing a right planter may determine your overall aesthetic of your garden.
How to choose the right shape
In general, there are 4 commonly used shapes of corten steel planter boxes, rectangular planter, square planter, round planter, vase shape planter.
If your garden is modern and concise style, choose a neutral shape like rectangular or square planter would not be wrong; also, if your plants or some other materials is eye-catching enough, then ordinary and simple style planter box would be much more matched;
If your garden is not so interesting, you want to place a planter in the central, then you shall choose a special shape such as vase shape or curved shape.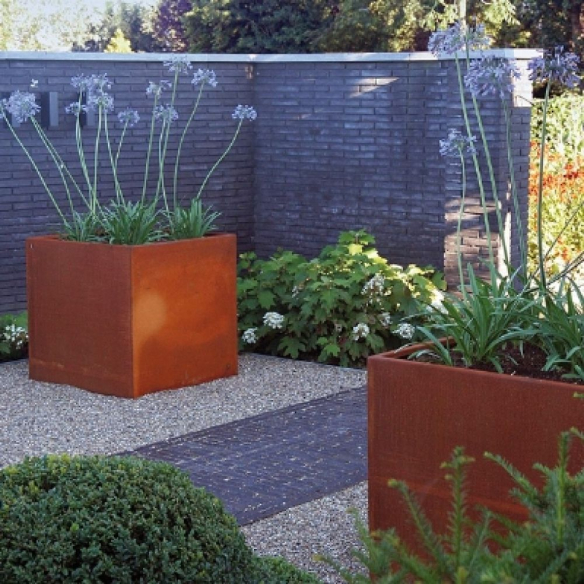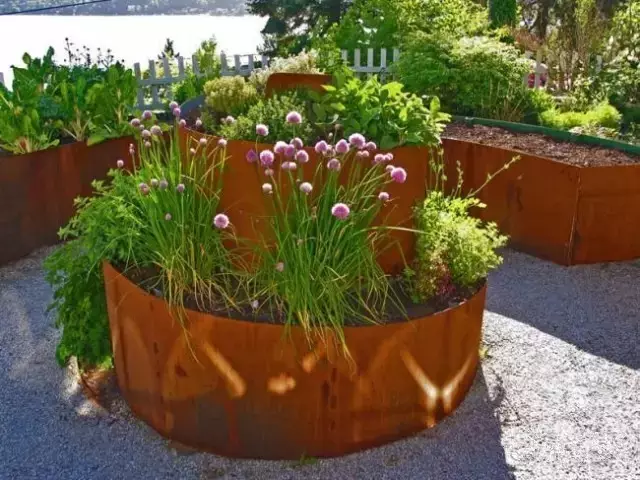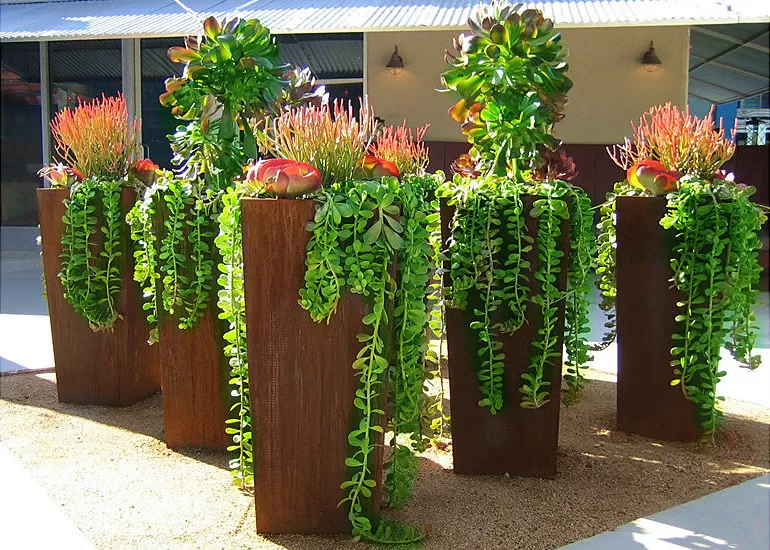 Which size should my corten steel planter be?
There are three main factors that influence the size of the corten garden planter box.
Plants: there is no doubt that the plant itself determine how big the planter box will be. The plant need space to grow, enough space can ensure enough soil so that the roots can develop well in the planter box;
Proportion: the proportion of the plant and plant box is also important. For example, a tree or plant with big crown should not be placed in a too small planter box, even though the root is not that big;
Function: sometimes, a planter act as a separator or fence more than a container. In this case, a long planter would be more appropriate.
Part II, Corten steel edging
The corten garden edgings keep plants and other garden materials in place, separate with the road and natural animals, give off a clean-cut and organized look. The unique color of corten also makes the lawn visually attractive.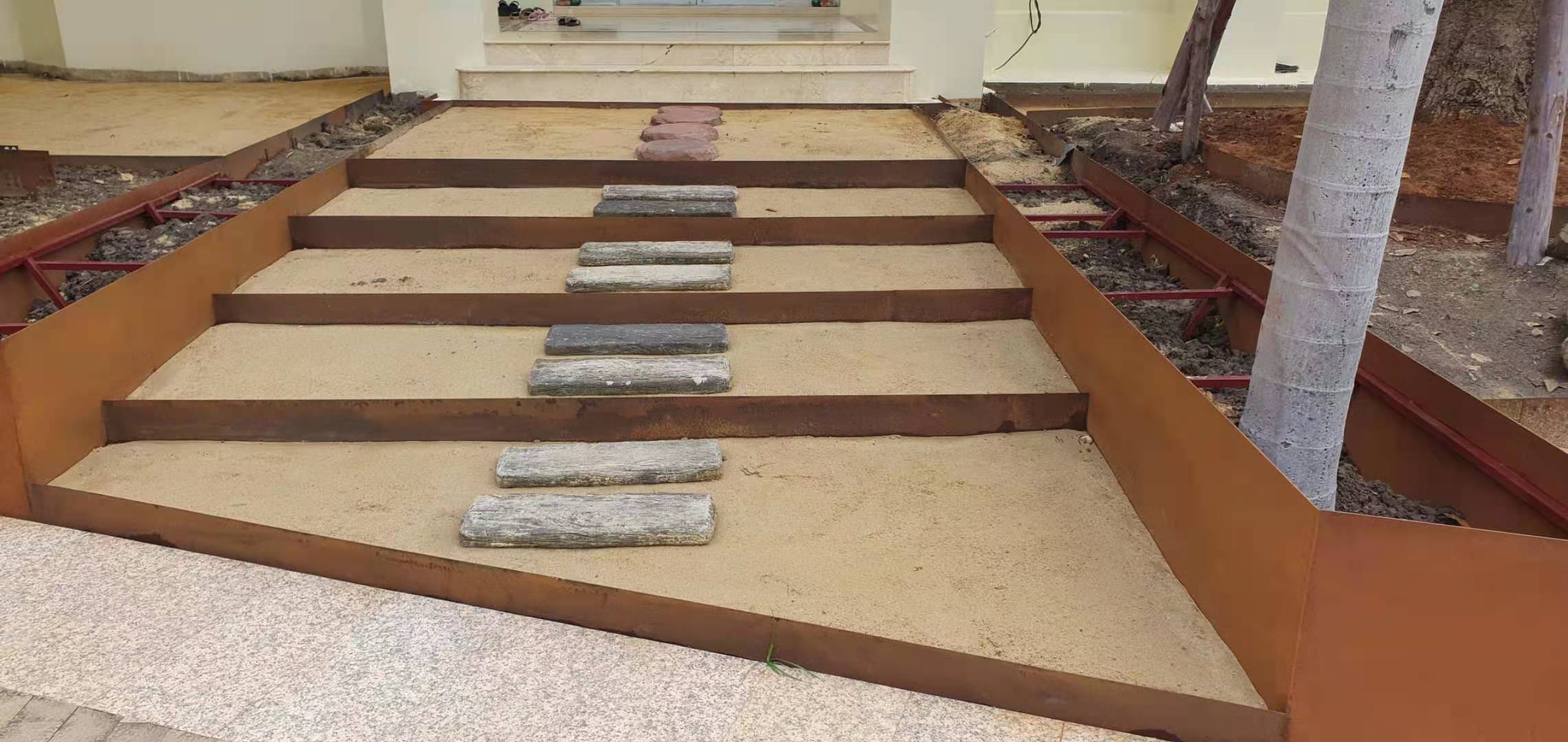 Choice of corten steel edging
Flat or set edges: Generally, the type of corten edging is not so complicated. We are supplying flat and set edges. The flat edge closures are pliable and can be created to curved shapes. On the contrary, the set edges can't be folded, they are used for straight borders and can be connected by U-profile. With set edges, you can create any length as you need.
Thickness: usually, the thickness of the corten landscape edging is 2mm or 3mm, how to choose the right thickness based on how the edge will be applied. If you want to use the corten steel edging to separate the lawn and pathway, 2mm thickness is enough; if you want to separate private road with public space, like a driveway, maybe 3mm is more appropriate.
Height: similar with thickness, the chosen of height of the garden edging also depends on the application or your personal preference.
How to install the edging?
The installation of corten garden edging is just very simple. You only need to insert it into the soil of the garden or lawn to build a barrier for different areas. The decorative border edging of this landscape can gracefully turn along your sidewalk.
Design service
If you have a garden plan but don't know how to choose the suitable corten edging and planter box, including sizes, quantities and styles. We can kindly offer our advice and designs, we have experienced engineers with good aesthetic, our clients can always get satisfied proposal from us.
Contact us if you are interested!