Happy International WomensDay in 2021
Where there is a woman, there is magic-AHL STEEL
Today is International women's Day, AHL STEEL prepared gifts for all the female workers in the office. The gifts are flowers and chocolates, as flowers can bring a good mood and chocolate can make people happy. What's more, they were also given a half day's holiday.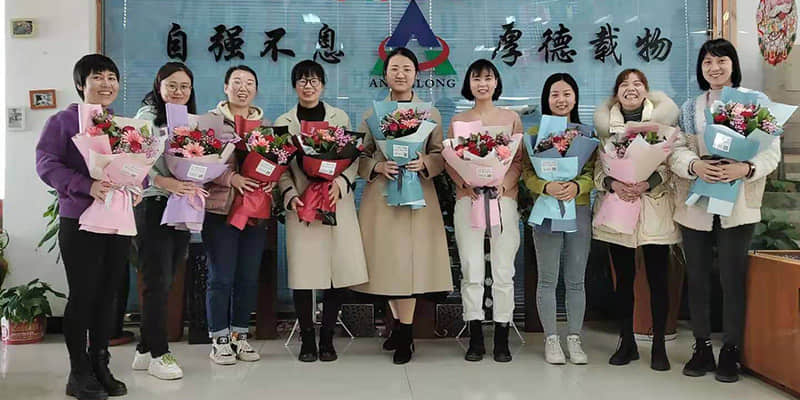 What is International Women's Day?
International Women's Day has been observed for more than a century since it began in 1911. The day recognizes the social, economic, cultural, and political achievements of women globally, and it's a call to action for gender parity.
Women are the driving force in their nature of compassion and strength. Today and every day we celebrate it. Love you all.
Quotes for women
"There's nothing a man can do that I can't do better and in heels." –Ginger Rogers
"Above all, be the heroine of your life. Not the victim." –Nora Ephron
"Girls should never be afraid to be smart." –Emma Watson
"Life is tough, my darling, but so are you." –Stephanie Bennett-Henry
"A strong woman looks a challenge in the eye and gives it a wink." –Gina Carey
"A man's got to do what a man's got to do. A woman must do what he can't." –Rhonda Hansome
"I want every girl to know that her voice can change the world." –Malala
"Nothing can dim the light which shines from within." –Maya Angelou
"Females are strong as hell." –The Unbreakable Kimmy Schmidt
If you have a dream, make it a goal
Our women-sales are full of passion and confidence, they have rich experiences in the business and stainless steel products. AHL STEEL believes they can make a difference.