Get Eco-friendly Bio fuel fireplace at AHL
In western countries, a house without fireplace is like a body without soul. In the early Middle Ages, the French had integrated the fireplace design into the architecture, but the fireplace in this period played a decorative role more than pratical usage. It was not until the end of the middle ages that the fireplace gradually stood out.
The most common scene we can see is a circle of sofas around the fireplace. The charcoal in the fireplace is burning vigorously. The red tongue licks the dark charcoal and bursts out crackling sparks from time to time. After years of smoke and fire, the stone walls have been glowing black. People sit around the fireplace, reading, drinking tea, heating, chatting……
Most of the original fireplaces used charcoal as fuel, but with people's pursuit of modernist style and more convenient life, alcohol fireplaces came into being and becoming more and more popular.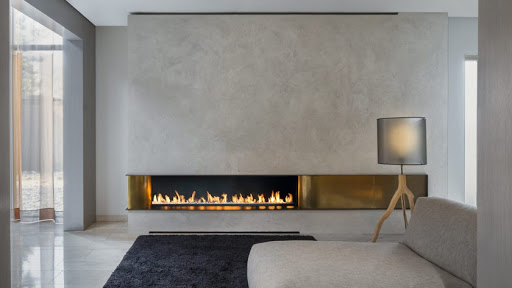 Bioethanol fuel fireplaces--smart choice for modern life
Smokeless, tasteless and nontoxic while burning, bioethenol fuel fireplacec is ideal choice for all kinds of architecture environment, whether in apartment, villa, hotel, office, etc., alcohol fireplace can absolutely meet your highest pursuit of space and romantic life at the same time. You can bring the real flame into the room, elegant and romantic, warm and comfortable, and promotes the home art to a new height.
Renewable energy source
Bioethanol is internationally recognized as a major renewable energy source. It is produced by fermentation and distillation of plant sugars including those from sugar cane, corn, beets, and potatoes. It has 100% ecological and environmental protection.
Environmentally friendly
These natural, all-renewable resources work together only release carbon dioxide (CO2) and water (H2O). The use of bioethanol can reduce carbon dioxide emissions from open fire combustion by 85%, thus helping to slow down the trend of global warming.
Better Breathing
There is no air pollution with the Bio Flame ethanol fuel. This means that you, as well as everyone else, help to keep chemicals and toxins from being released into the air. You will breathe better in your home, and everyone else benefits from the reduction of pollutants, as well. There's no odor or smoke to worry about, either, providing you with a safe flame.
Therefore, good ventilation is needed to ensure sufficient oxygen supply and air circulation during combustion. Smooth ventilation in the area can also ensure indoor air quality, which is beneficial to physical and mental health to a certain extent.
Cleaner source
The concept of alcohol fireplace is different from traditional gas or wood fireplace. Ethanol fireplaces use bioethanol energy to produce flames and heat. Due to the high efficiency of the fuel, no flue or chimney is needed, and no soot or ash is generated when it is used.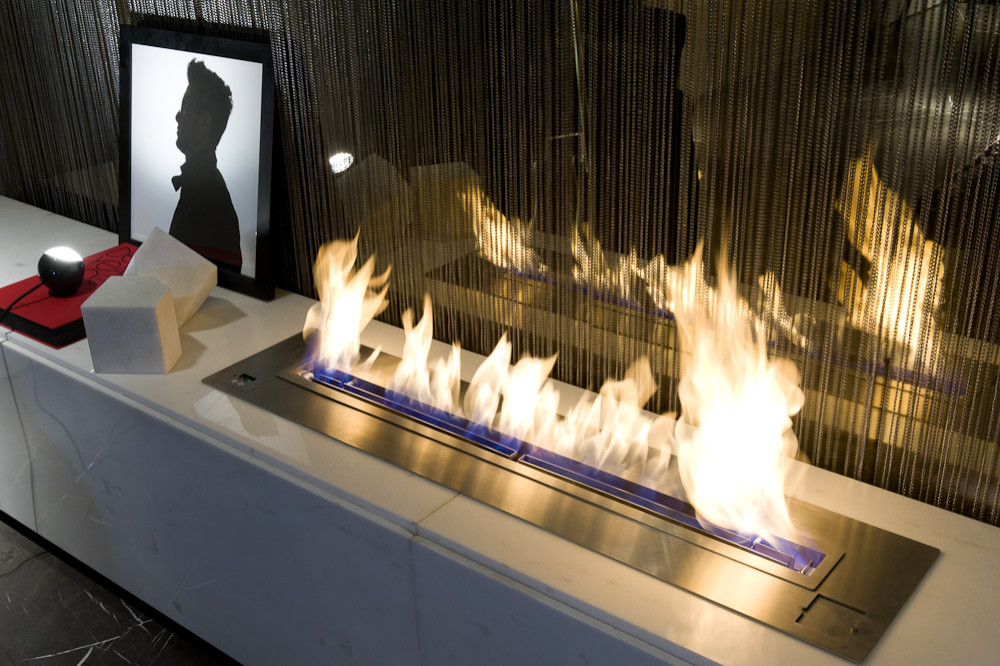 Types of Bio Ethanol Fireplaces
Common bio fuel fireplaces are divided into many types, embedded and independent, indoors and outdoors, in small and large sizes. AHL ethanol fireplaces are offering a wide range of styles.
Such as tabletop style, free-standing, wall-mounted fireplace or other customized style fireplaces.

Get high quality bio ethanol fireplace at AHL STEEL
Established in 1998, AHL STEEL is focused on manufacturing all kinds of steel products. Our crafted bio ethanol fireplaces are masterpieces that have become the top choice for homeowners, architects, and builders for a wide range of different projects around the world.
Our beautiful and modern fireplace options offer a superior way of heating and decorating homes as well as office spaces.
Not only are our ethanol fireplaces beautiful, but they are also durable. All burners are made from 304-grade industrial stainless steel that ensures your fireplace doesn't tarnish or rust. We stand behind our promise that our fireplaces will last for the years to come.