Gas fire pit -- your best choice
Fire can always give people the impression of warm, happy, comfortable and romantic. Whether in the classic plot of a movie, or in our practical daily life, sitting around a fire pit make the moment enjoyable and memorable. A fire pit or a fire table is like a kind of magic that add warmth, light, elegance and luxury to your outdoor living space.
When you need an easy and elegant way to enhance your patio or backyard, look no further than the steel gas fire pit, weather you're going for a modern, rustic, industrial or contemporary look, this fire feature will sure to be the talking piece of your lifestyle and taste.
Whether for commercial or household needs, gas fire pit is your best choice due to its convenience, flexibility, safety, quality and affordability, and our gas fire pit, fire box can supply the right need for whatever outdoor occasion you need. The most commonly used gas fireplaces are gas fire tables, gas fire bowls, gas fire pit and gas fire pit table.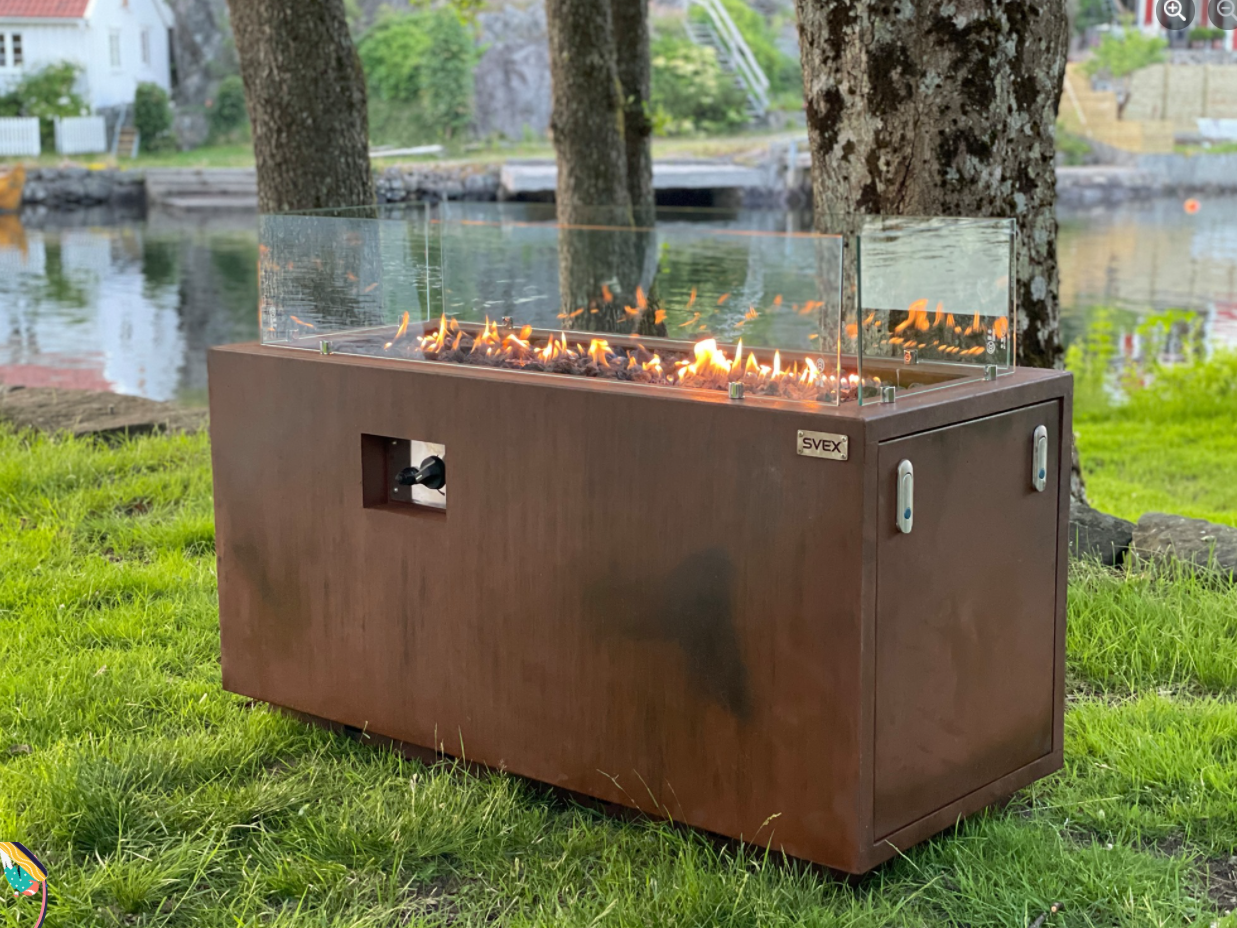 Gas fire tables VS Gas fire bowls
Bowls and tables are probably the most popular styles of fire pits. Bowls can be round or oval, square or linear, from 18" to 60" in diameter, or more. Finishes include copper, stainless steel and cast aluminum. Or give it a custom look to compliment your outdoor decoration.
Fire pit tables are more popular because it provides space for snacks and drinks. Functional designs always add a touch of comfort and class to your entertaining.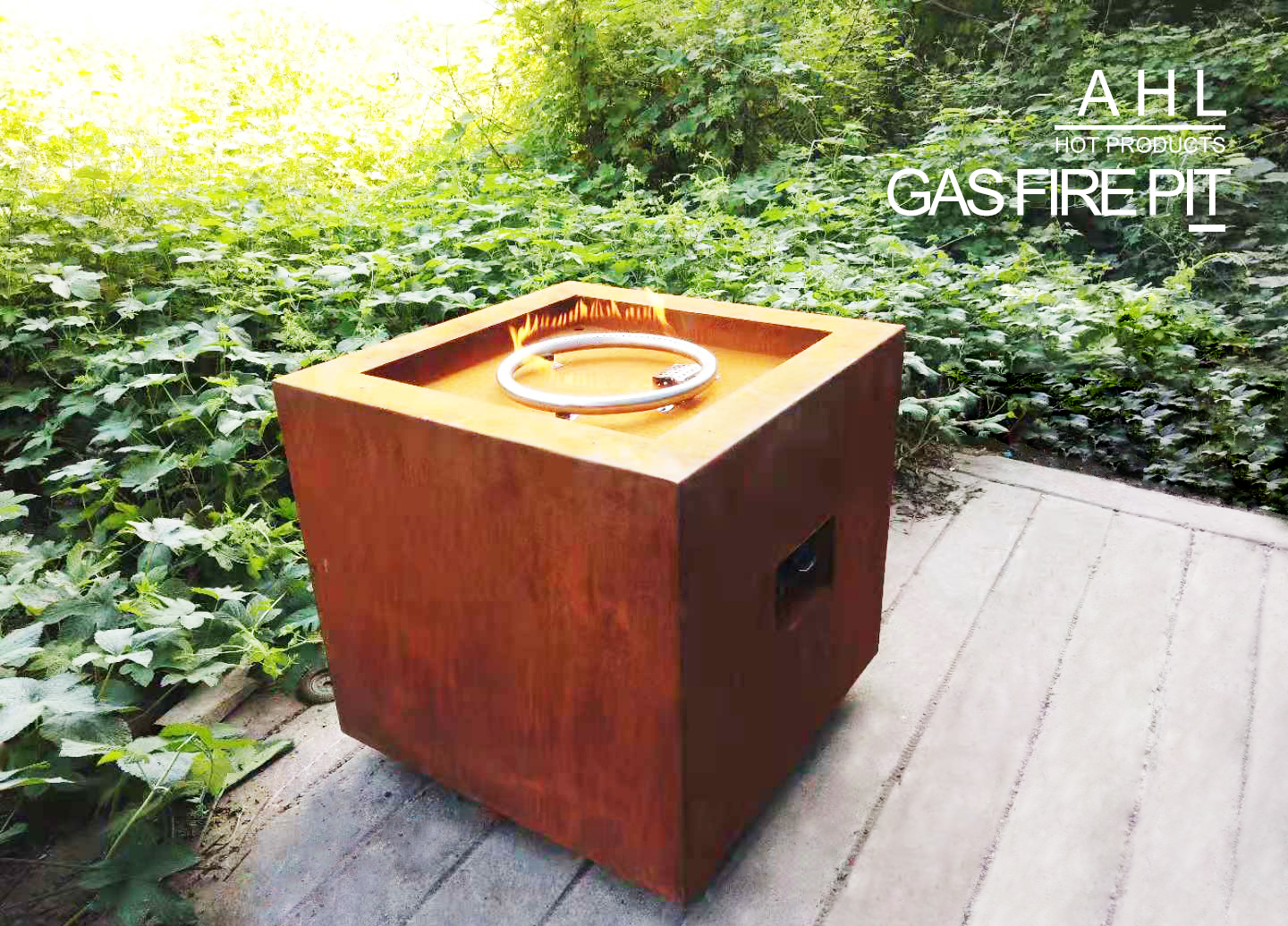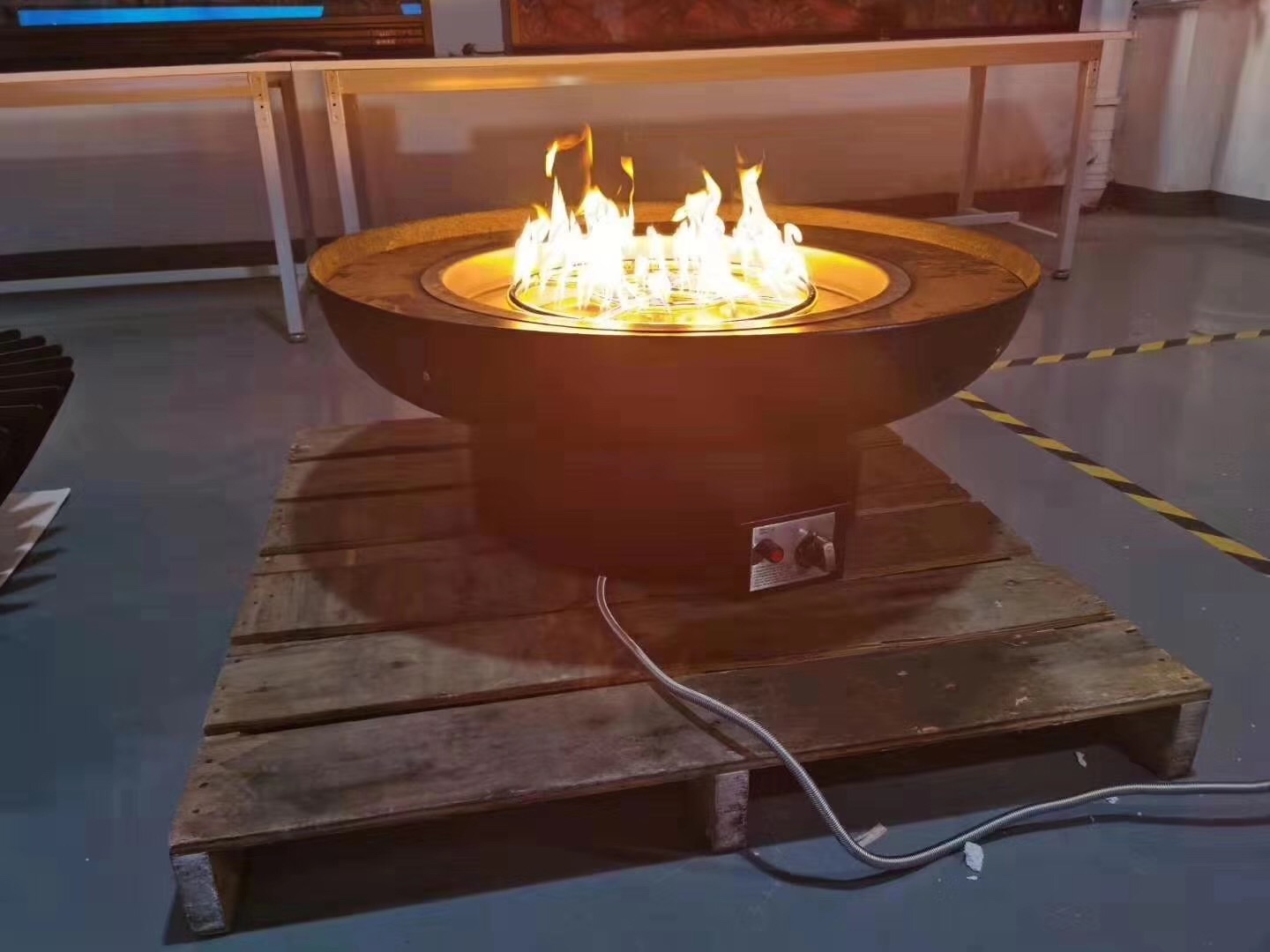 Gas fire pit VS Gas fire pit table
Gas fire pit tables usually have a base and top design;Gas fire pit may be a simple base or even an individual burner surrounded by pavers. However, the terms are quite often used interchangeably. With a burner cover, a gas fire pit table can act as an outdoor coffee table when burner is not in use. Both portable fire pits and fire tables can be easily moved and stored.
Advantages of gas fire pit
1.Convenience.
From many of the advantages that gas fire pit has, the biggest advantage for users is convenience. imagine that no worry for cutting the wood, keep them always dry, no worry for mess and ashes, no more clean work after a happy party. Using gas fire pit, simply push the ignition button or use a remote control and what you need to do is just enjoy your time.
2.Flexibility
Another huge advantage is the flexibility of gas fire pits. Buy a fully assembled, packaged kit. They come in dozens of different shapes, sizes and finishes.
3.Easily customized
Since the construction of a gas fire pit is not difficult, it can easily be customized to many special and unique style for you. Gas fire pit can be many shapes such as round, rectangular, square or linear. So they can be fire pit table, fire pit bowl and so on. If combine with glass or stones, your customized gas fire pit can be a focal point in your yard.
4.Environmentally friendly
With a gas fire pit, there's no soot, ashes or harmful by-products to be concerned about. And no more constant chair re-positioning to get away from that annoying smoke that seems to follow you! So, it is completely friendly for the environment.
According to the different finishes, here we introduce two types of general finish gas fire pit, Corten gas fire pit and black powder coated gas fire pit.
Corten gas fire pit
Cor-Ten, also known as Weathering Steel, is a steel alloy which was developed to eliminate the need for painting and form a stable rust-like appearance when exposed to the weather. When exposed to the elements, Corten develops a stable rust-like oxidation layer that continually regenerates and protects the steel from corroding.
Corten gas fire pit is a strong and classy rectangular fire pit that incorporates well with its surroundings. It is durable and long-lasting in a variety of environments. Because of its handmade nature, slight variations in color and texture may occur.
The Gas Fire Pit is constructed with 2mm Cor-Ten Steel for maximum durability and rustic antique appearance. This fire pit can be configured to use either natural gas or propane. The propane fire pit requires a remote tank.
Corten gas fire pit can also be shaped as a bowl, in this configuration, you would fill the bowl with glass bead or lava rock to make a decoration. The gas diffuses through the media and is ignited at the surface.
Specifications of Corten gas fire pit
rectangular fire pit: W 500* H600*L1200MM
Bowl fire pit: 30*100* 4CM deep
Fuel: gas, natural gas, propane gas
Include: 1.Stainless Steel Burner
2.Gas Range Connector Kit
3.Fire glass.
4.Connection pipe
5.Fittings from gas key valve to gas main.
6.Valve
Black powder coated gas fire pit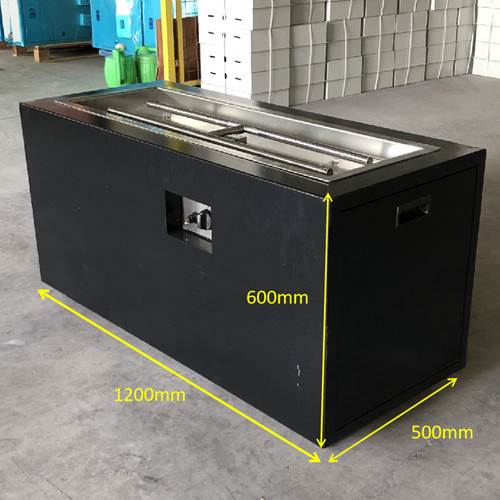 The black powder coated gas firepit is constructed with 2mm carbon steel, the surface with strong painted which keep the surface beautiful with industrial style.
Specifications of black powder coated gas fire pit
Fire Pit Dimensions: W 500* H600*L1200MM
Fuel: gas, natural gas, propane gas
Include: 1.Stainless Steel Burner
2. Gas Range Connector Kit
3. Fire glass.
4. Connection pipe
5. Fittings from gas key valve to gas main.
6.Valve