Everyone loves corten fire pit
Everyone loves fire pit! As one of the garden features for outdoor space, fire pit is more like an entertaining media that can bring people together. Whether on summer evenings or chilly autumn night, fire pit is the most perfect and cozy gathering place for parties. In other words, it is the essential and soul of your yard, there are few things more enjoyable than sitting around an open fire with family or friends.
Our fire pit
AHL's collection of firepit designs add modern designs to traditional campfire with concise style vessels in durable materials such as corten and stainless steel, lately, we are gravitating toward COR-TEN steel as our first choice material, that means our firepits are durability, and we are happy to share them with you here!
What is COR-TEN steel
COR-TEN steel, also called weathering steel, is an alloy metal composed of iron to which copper, phosphorus, silicon, nickel and chromium are added, so that it was developed to eliminate the need for painting. It forms a stable, rust orange appearance after years of exposure to the elements. So the duration of corten steel is quite long, that corten steel fire pit or corten steel fire bowls are ideal for outdoor space.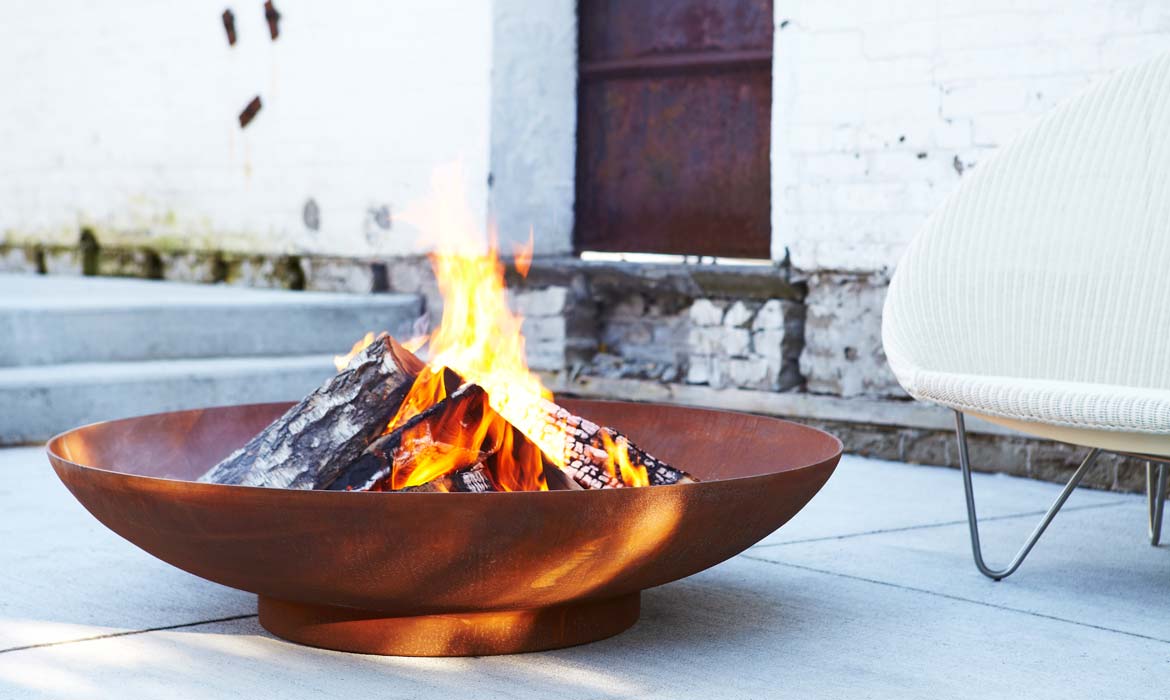 Why do we use COR-TEN steel fire pit
1.It is durable. With an increased resistance to atmospheric corrosion, corten steel often lasts much longer than other materials.
2.It is low maintenance. The protective coating of rust over the metal means there's no need for painting or costly rust-prevention work. That protective coating also slows the rate of future corrosion.
3.It looks great. An naturally occurring oxidation process means the steel develops a patina with time. It just gets better with age!
Showcase of our fire pit
Corten fire pit
We have square and rectangular Fire Pit constructed with 2mm Cor-Ten Steel for maximum durability and rustic antique appearance. This fire pit can be configured to use either natural gas or propane. The propane fire pit requires a remote tank.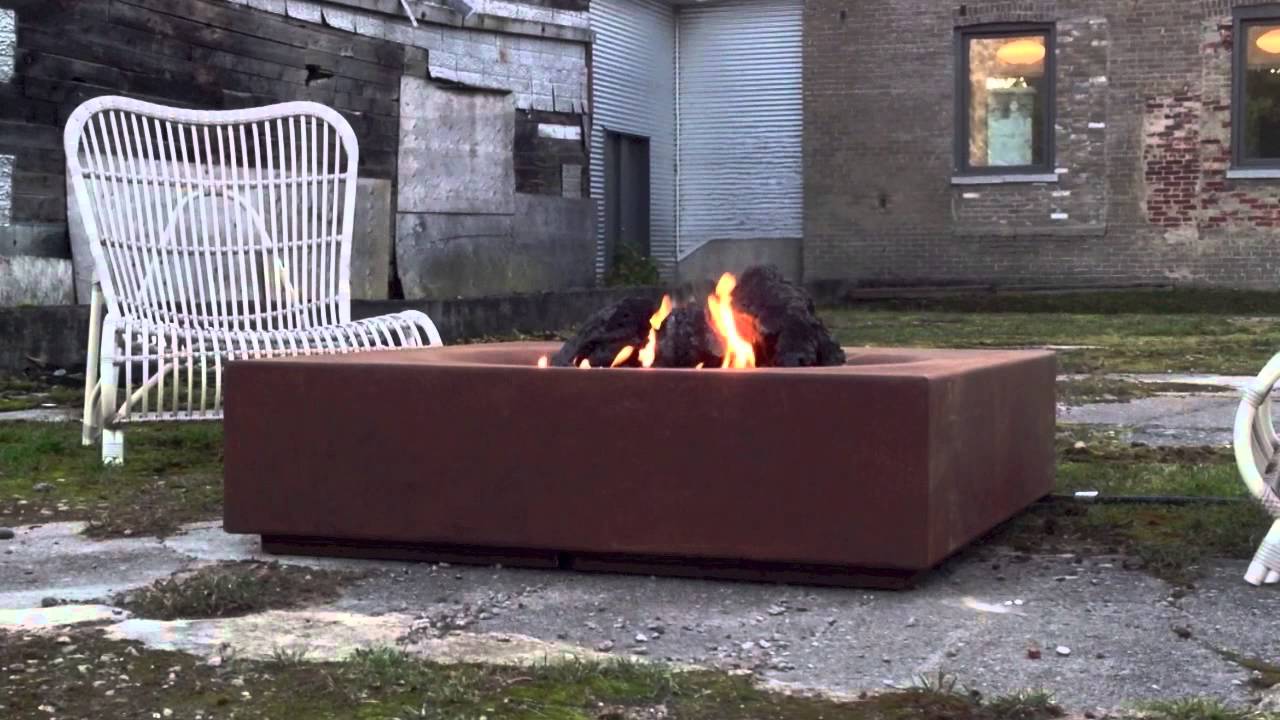 Corten steel & stainless steel fire pit BBQ grill table
This type of fire pit and BBQ Grill is Cor-ten steel exterior with a stainless steel interior meaning this is made with the finest quality materials to be a fantastic center piece or the perfect finishing touch to your garden.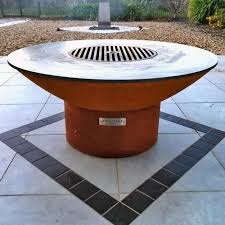 Types of burning materials
Coal burning type
Wood burning type
Wood burning granular type
Gas type
Atomizing fireplace
Why choose our COR-TEN steel fire pit
At AHL STEEL, each corten steel fire pit is individually made to order for client, our fire pit models and range of colors offer wide design versatility, if you have unique requirement, we can also offer custom design and fabrication services.
The supreme quality of AHL's corten fire pit is another important reason why you choose us. Quality is the life and core value of our company, so we are paying much attention on manufacturing high quality fire pit.