A water feature will bring a new dimension to your garden
A fancy garden can't separate with a centerpiece, while the water feature would be the most appropriate centerpiece in the outdoor space. The sleek and eye-catching design of water feature is the simple way to enhance your garden, in addition, water always means fortune in traditional China, where there is water, there will bring fortune. So, water feature is a lucky symbol in home & garden, we can also see many water walls and water bowls in public buildings and outdoor space.

Why corten steel water feature?
Choosing the right materials of water feature might be more important than choosing styles. Both aluminum and corten steel are fantastic materials, which are strong, durable and weather resistant. But there are still big differences between the two.
Firstly, color. Aluminum water fountain is originally in grey color, but it can be customized to any RAL color; corten steel water fountain is unique in its beautiful rust orange hue which develops over time to form a self-protecting finish, the warm rust color enhances the hues of the space and bring a strong and industrial theme. This means, if you have a specified color other than rust orange, you choose aluminum water feature; if you like an eye-catching piece which radiate a beautiful amber appearance, then corten steel water feature is your best choice.
Secondly, cost. In common conditions, an aluminum water feature will be more expensive than corten steel water feature, and the latter has almost no maintenance cost, so the total cost of corten steel water features have big advantage.
Weathering steel is super corrosion resistance, environmentally friendly, 100% recycled, can be perfectly integrated into the nature.
Popular types of water features
According to market research and the feedback of our client, we found that
corten steel water bowl, corten water fountain, corten round water table, corten water pond, corten water wall, corten water curtain
are the most popular styles in landscape.
AHL CORTEN offers a large selection of corten steel water features for you to choose:
If you like quiet water decoration, we recommend corten water bowl. The product is made of modern 4mm thick corten steel and can be used as a free-standing reservoir, or in combination with waterfalls or water table, creating a harmonious and interesting composition.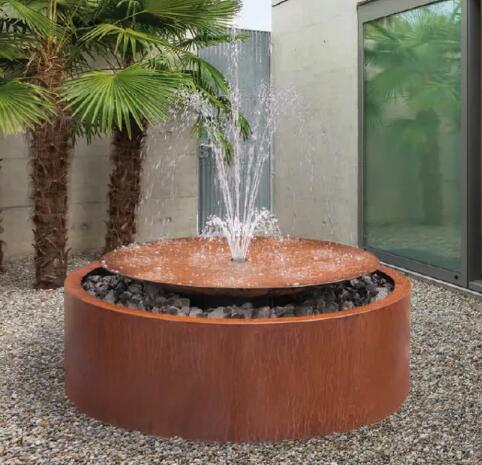 The water table by AHL-CORTEN is an elegant addition to your garden. The water runs along the horizon of the feature, giving it an infinity effect. This unique ornament bubbles water from a stainless-steel nozzle spreading the water evenly across the block.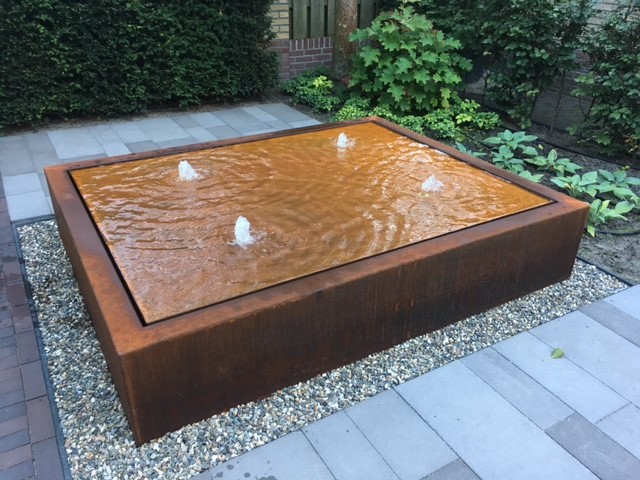 Want to bring smooth waterdrops and soothing sound of raindrops to your office, landscape or backyard? You must try this corten water curtain custom fountain. It offers continuous and steady stream of gorgeous crystalline water droplets that make people relax.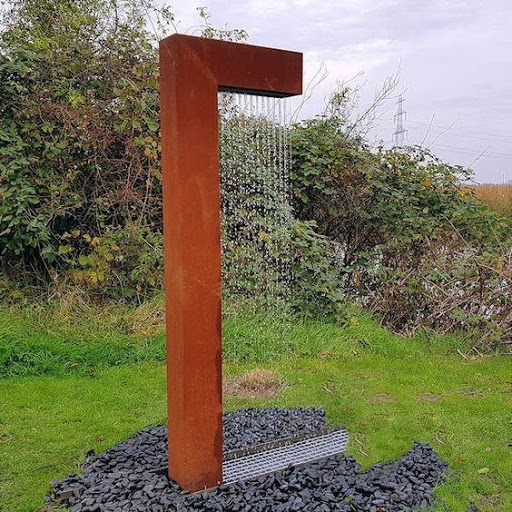 Including but not limited to the above mentioned corten water features, AHL CORTEN offers a wide variety of styles with a large range of sizes. Each water feature comes with its own pump, autofill and stainless catch basin. What's more, we can add light to the water fountain to create an incredible night-time water feature.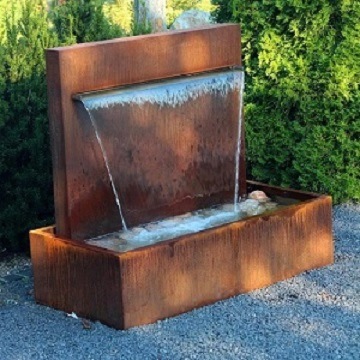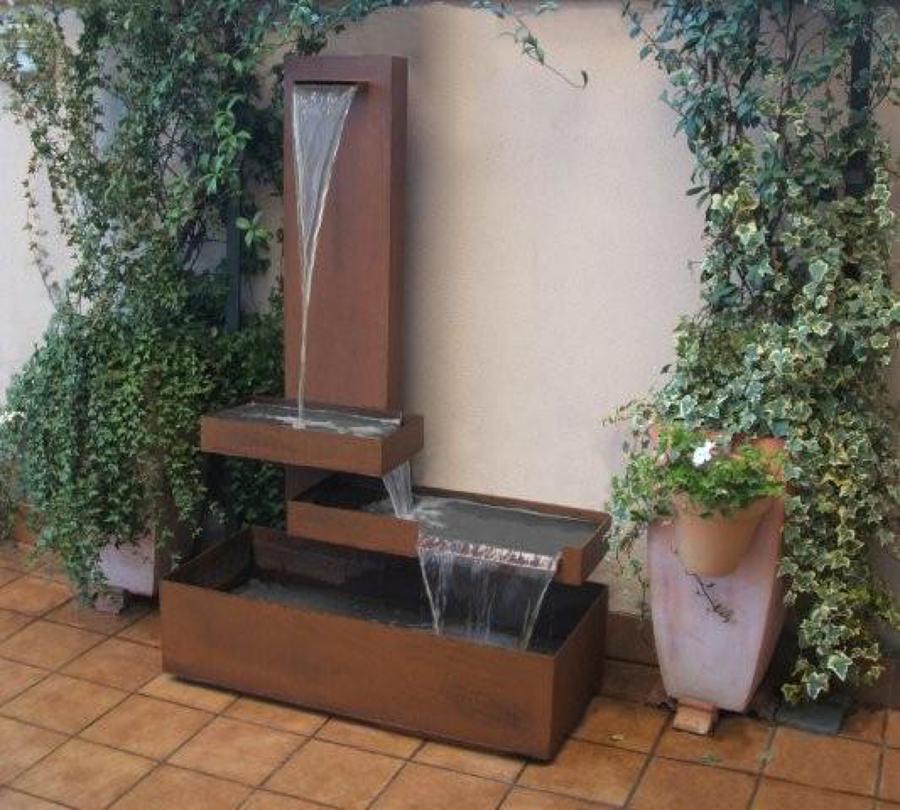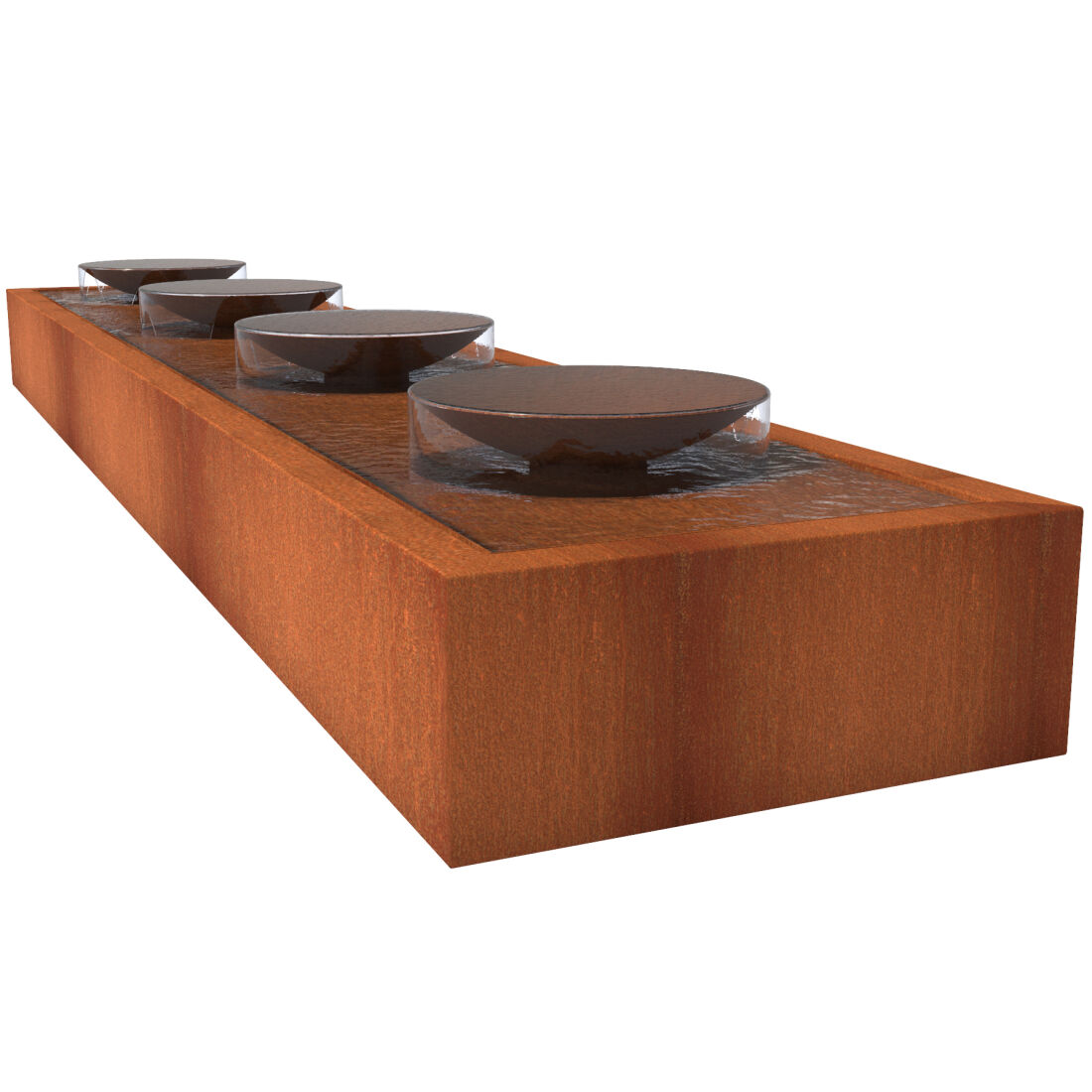 How other factories make corten water feature?
Many factories in China can manufacture corten steel water decorations, but most of them can just process simple styles without surface rust treatment. During the weathering process, there will be rust into the water. The rust water will pollute the surrounding environment and do harm to the heath of human or wild animal. The weathering period will last for about 6-9 months, it will leave marks in your garden and you have to collect and solve the rust water.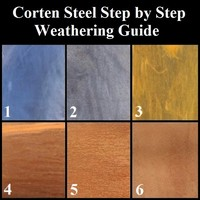 How we do with our corten water feature?
AHL CORTEN is a factory of our own process machine, raw materials, engineer and experienced workers. We are focused on manufacturing corten steel material and garden products, such as steel planter, fencing, garden edging, water furniture, fire pit, fireplace, BBQ grills, lighting, mailbox and other decorative garden art.
Firstly, we have our own professional designers who are leading expert in this industry, we can not only produce specified project, but also can design unique styles as your idea.
Secondly, to avoid the problem of rust water, we make surface treatment of our corten steel water feature before delivery. So, you don't have to undergo the 6-9 months' pollution problems.
We have what you need
A water feature can absolutely bring a new dimension to your outdoor or indoor space. AHL CORTEN offer a wide range of corten steel water features to suit your garden. We have everything you need to create your dream garden space. Bring water into your garden can have a host of benefits including promoting wealth and make you relaxed.
Come to us, we have what you need!