steel tree grates
The decorative, durable and functional steel tree grates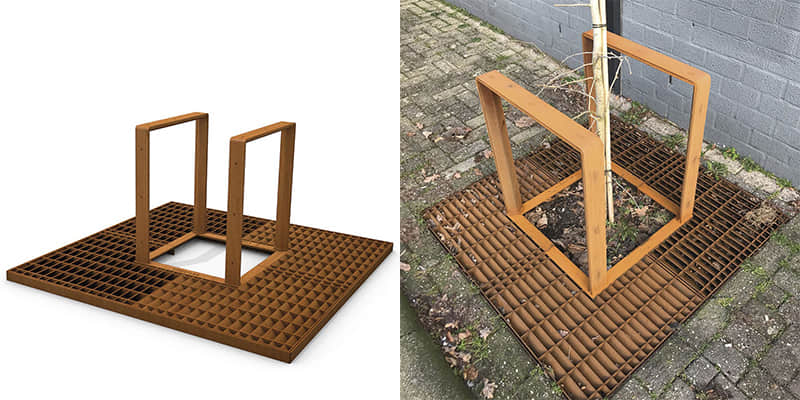 1. Why use weathering steel materials?
Corten steel meaning a material that is corrosion resistant and left uncoated, develops an outer layer patina protecting it from almost any element. It is very strong and used where higher strength and longer life cycle materials are required.
2.Tree Guards use the COR-TEN steel as the raw material. What are the advantages?
Economic
Great low cost
durable and no need maintenance
Looks fresh, artistic, bright, vibrant and sunshine etc.
3.How many tyeps are available?
Our Cor-Ten Steel Tree Grate products include CorTen Press Grating Grates with rust CorTen steel strips frame. Three types are available:
Transparent type
With a small mesh size (approx. 50x17mm) and a square or round tree hole
Lucent type:
With a small mesh size (75x15mm), a heavy gauge CorTen centre plate and a round tree hole.
Wave type:
With a mesh size of 93x50mm and a square tree hole. The grid strips are fixed at a 45° angle. The Wave is available up to a maximum of 120cm wide.
4. In which area are they usually used?
They are suitable for pedestrian areas with the standard characteristics. The Lucent and Transparent models are also available in traffic.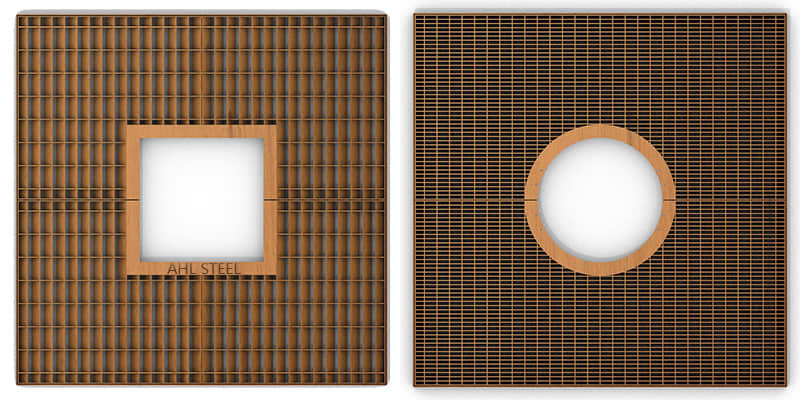 5.What is the regular dimension?
Available in square sizes of ca. 120, 150 or 180cm, or other custom dimensions as your request or need.
6.What are the material options?
The standard material is weathering corten steel with pre-rusted treatment, other finishes are available exactly according to your request and need.
7. Tree Grate Installation Details: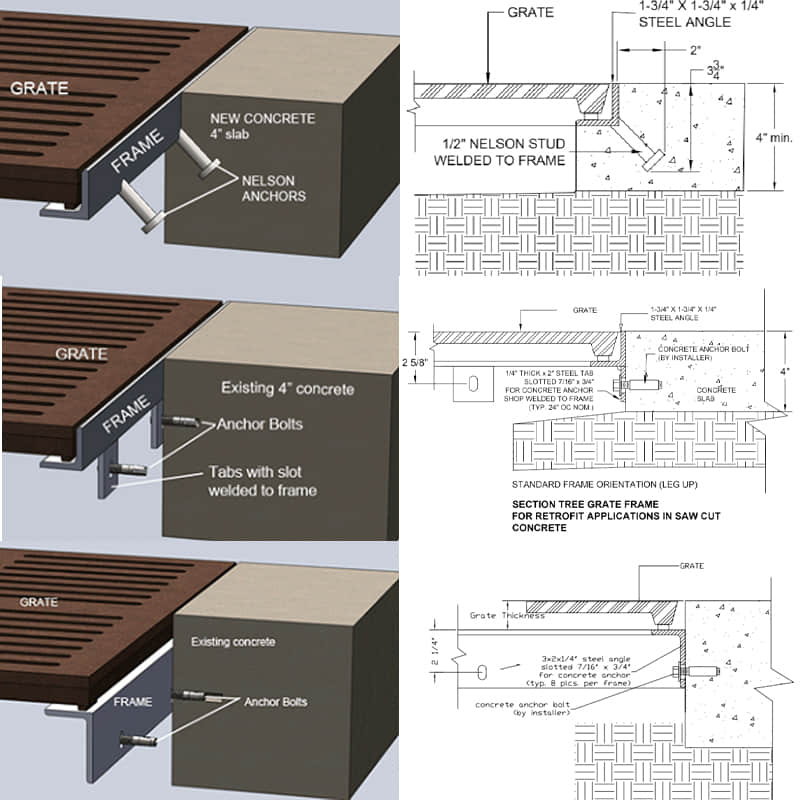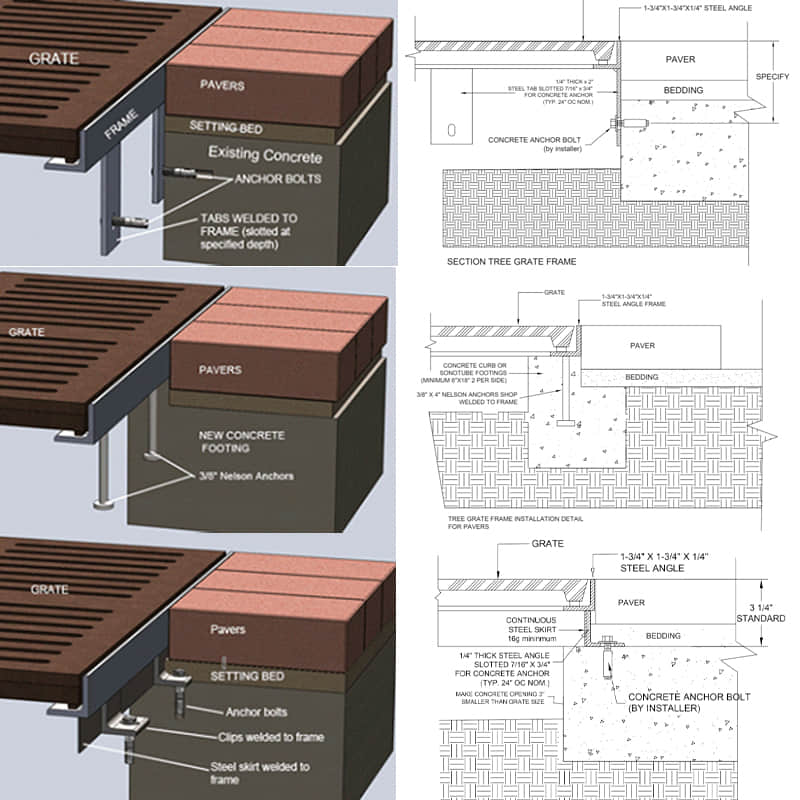 Download