bio ethanol fireplace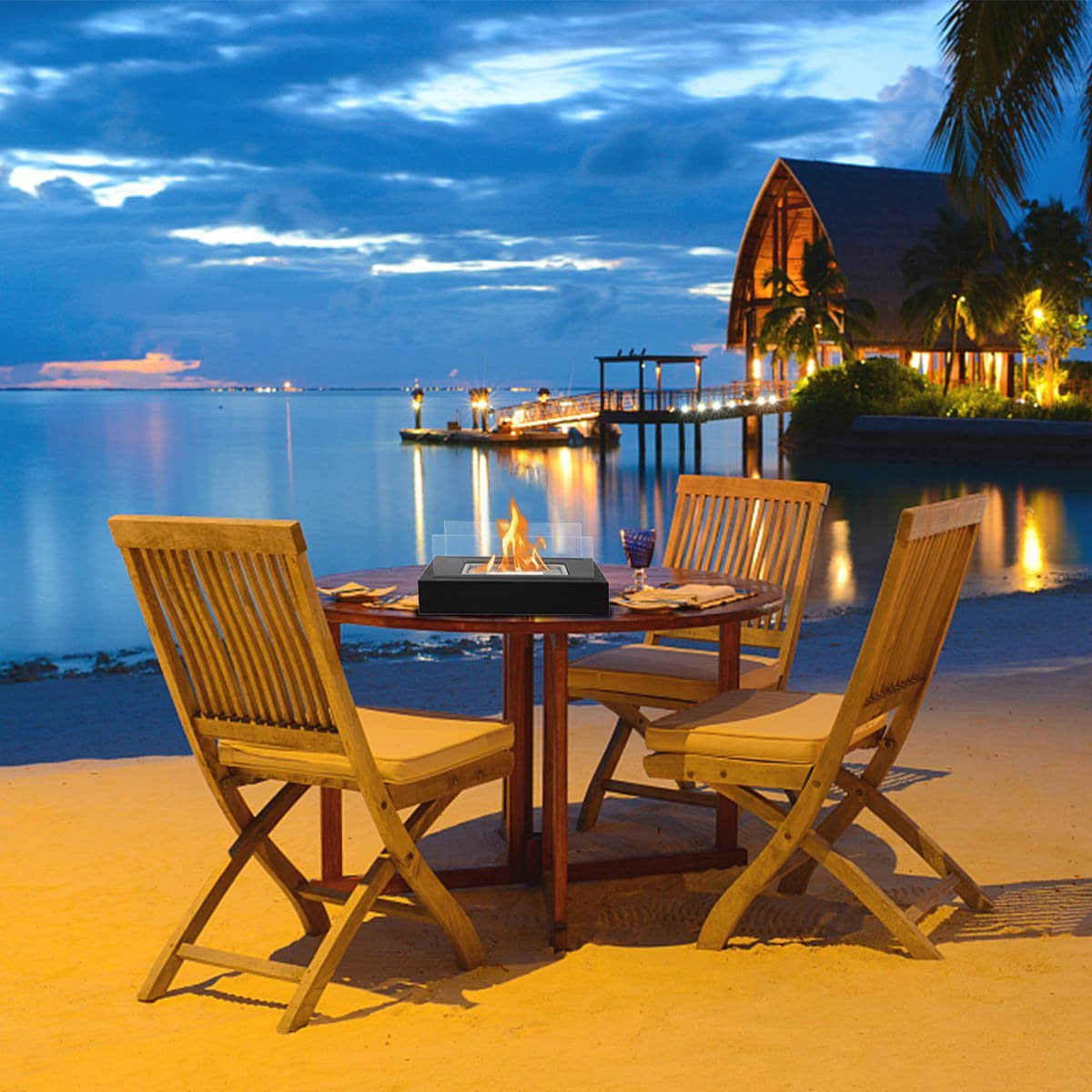 Description:
The Bioethanol Ventless Fireplaces is portable and can be used both indoor and outdoor. Features a simple way to add fire to any setting. It's modern and compact design make it a great home accessory. Place it in your existing masonry hearth as a replacement for a traditional log or gas fire or use it as a standalone.
The Bioethanol Ventless fireplaces do not require any installation or utility connection for fuel supply which makes it ideal for almost any architectural environment. This fireplace is idea for condo, apartment, single family home, restaurants and hotels. The fireplaces are fueled by a renewable modern energy named denatured ethanol, which burns free, emits no fumes, environmentally friendly and is virtually maintenance free.
Features: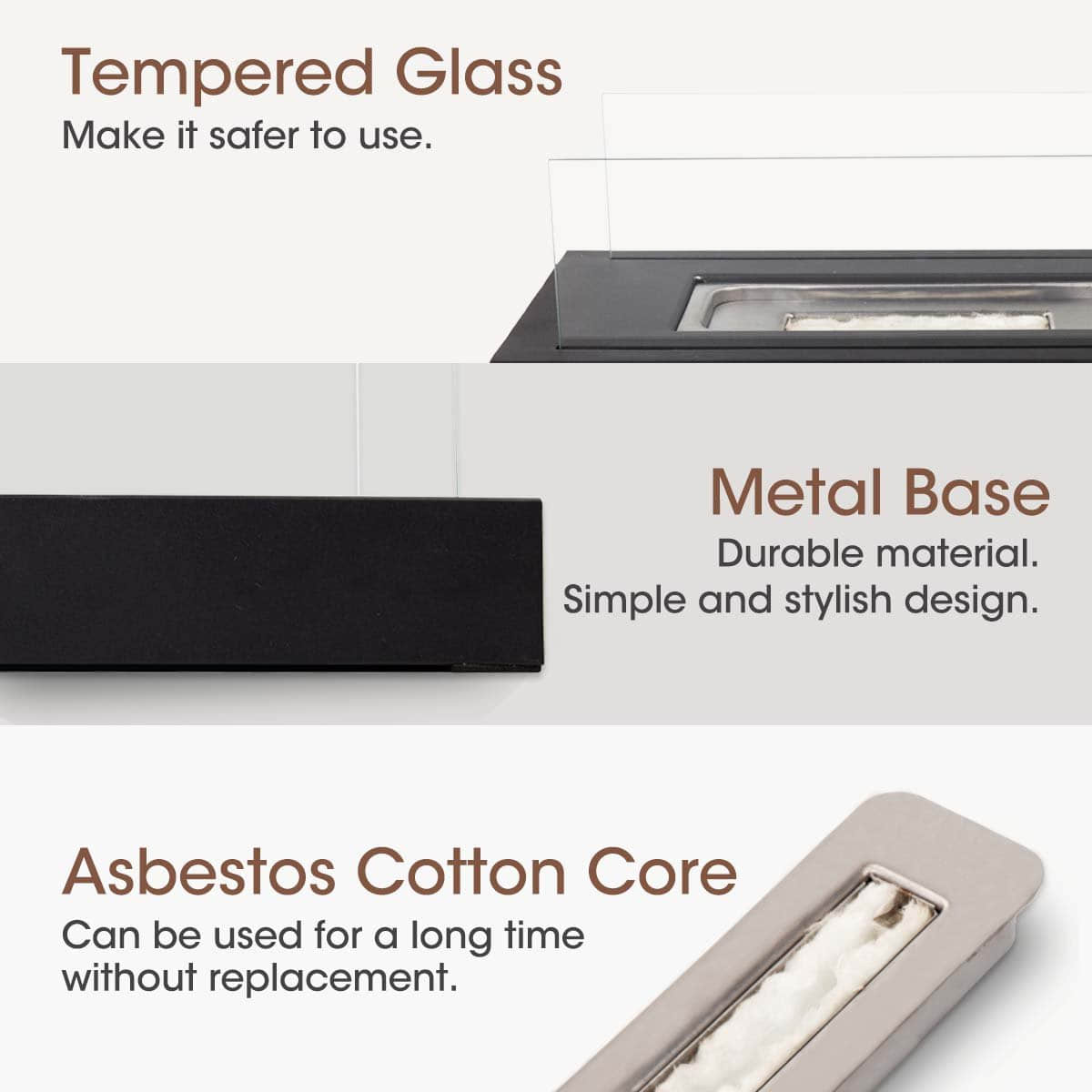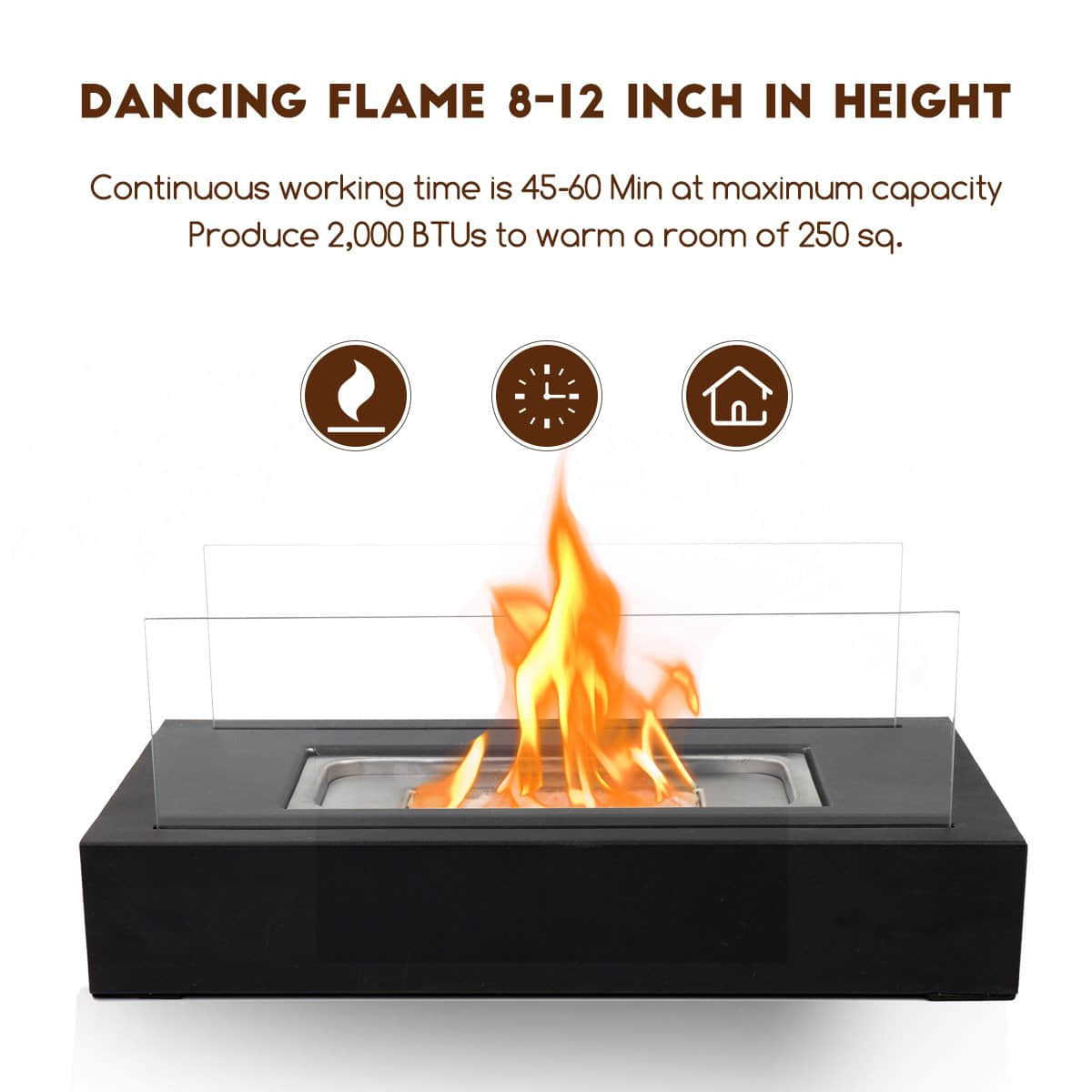 Who is this fire pit for - This fire pit is perfect for practically anybody - and has been carefully designed to work well both inside and out. It's also vent free and portable - meaning you can move it around your home as and when you like. It is also a perfect replacement for more traditional wood log or gas fires. That makes it a sustainable choice that's better for the environment.
Easy to Use - You won't need electricity, gas or a chimney as it runs from simple bio ethanol fuel that's easy to find and affordable. It is completely vent free and easy to install and use straight out of the box. When it's full, you can burn the flame for about an hour.
Unparalleled Quality - This bio fireplace is well-built and durable, with tempered glass panes. It's built with sturdiness in mind and has a solid steel base along with protective feet - keeping the rest of your home safe secure.
Affordable Eco Heat - Easily produce the heat you need for your home, with affordable, eco-friendly heat. This fireplace can produce 2,000 BTUs which can easily warm a 250 square foot room. It has an attractive dancing flame that can reach up to a foot in height. It's both easy to light and extinguish.
Unbeatable Real Flame - One thing that sets this fireplace apart from a lot of other electric solutions is that it's got a real flame with no ash, soot or smoke. This makes it a much better choice than many other rivals - like traditional firewood fireplaces, tealight fireplaces and gas fireplaces.
Specifications: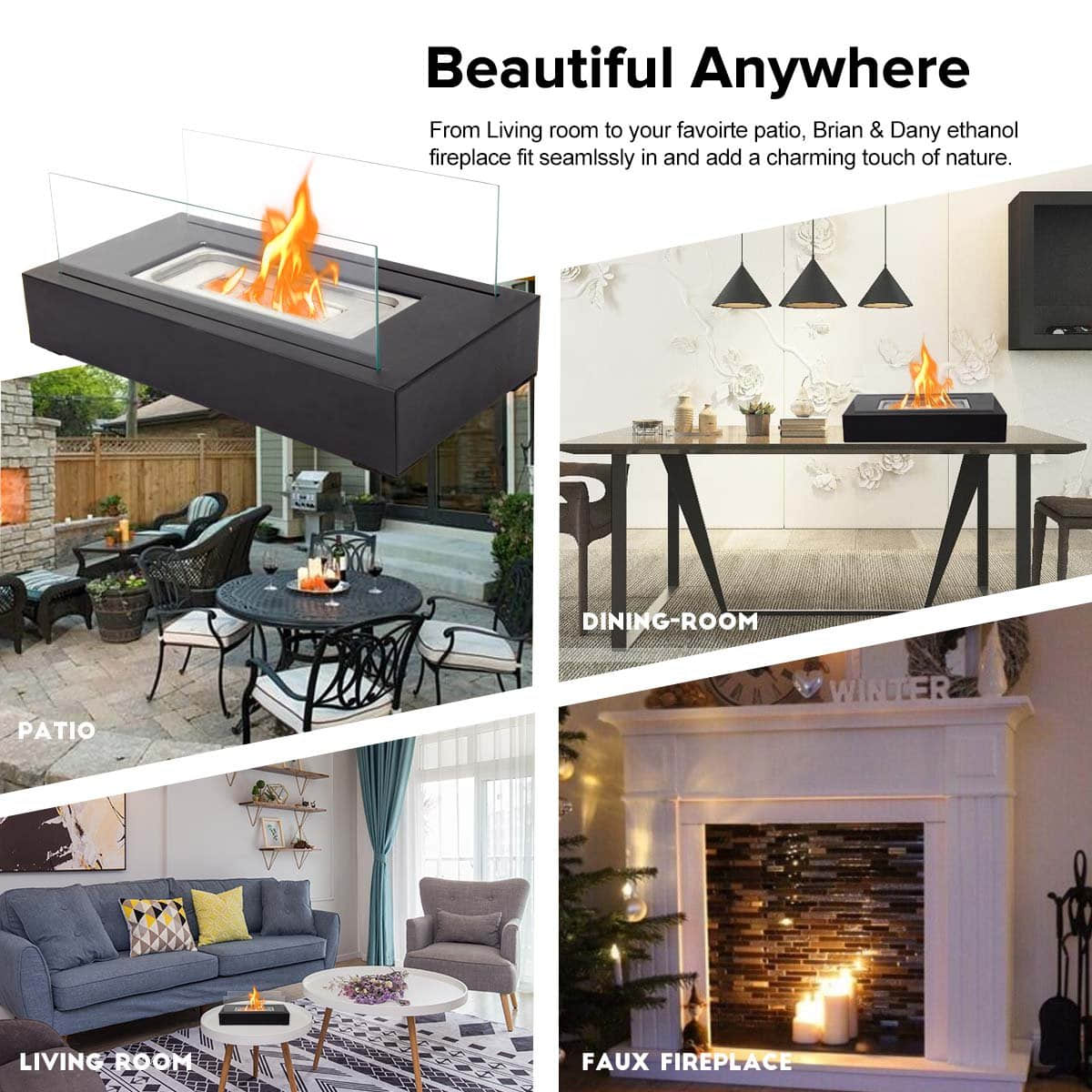 | Product Name: | BIO ETHANOL FIREPLACE |
| --- | --- |
| Finish: | Black |
| Dimensions: | 13.8W x 7D x 5.7H Inches |
| BTU: | 2,000; Flame 8 - 12" |
| High - Burn Time: | Approximately 2-3 Hours |
| Burner: | 1 x Dual Layer Cup Burner made of 304 Stainless Steel |
Download