garden edging
Flexible corten steel garden landscape and edging
Landscape edging is an important part of landscape design, but it is often ignored. It can easily improve the edging attraction of property. Although only as a separation between two different areas, the edging of the garden is considered the design secret of professional landscape architects. Coton lawn edging keeps plants and garden materials in place. It also separates the grass from the path, giving a neat and orderly appearance, making the rusty edgings more visually attractive.
Intorduction of corten steel garden edging
"corten" steel forms a stable rust-like appearance when exposed to the weather. This steel has an increased resistance to corrosion as it forms a protective layer of oxide on its surface which regenerates as required over the steels life.
Rusty garden edging is made of corten steel, the service life of it is significantly longer than that of cold rolled steel. Can use thick steel to make it more stable without deformation,and can also use thin steel to make it more flexible and make the shape you want.The beautiful countryside complete with Corten landscape edging and stakes will make it seamlessly integrated into many different landscape styles.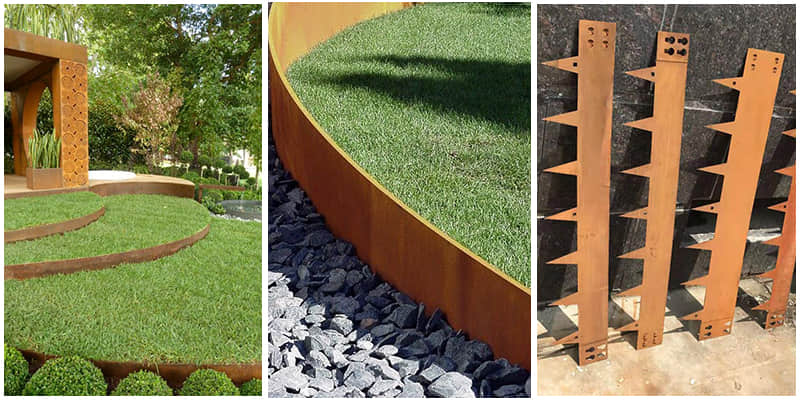 Size of corten steel garden edging
Normal Length
Normal Height
Normal Thickness
1065mm
150mm+115mm
1.5mm,2.0mm
Sizes and thickness can be customized
Any sizes you want, feel free to let us know.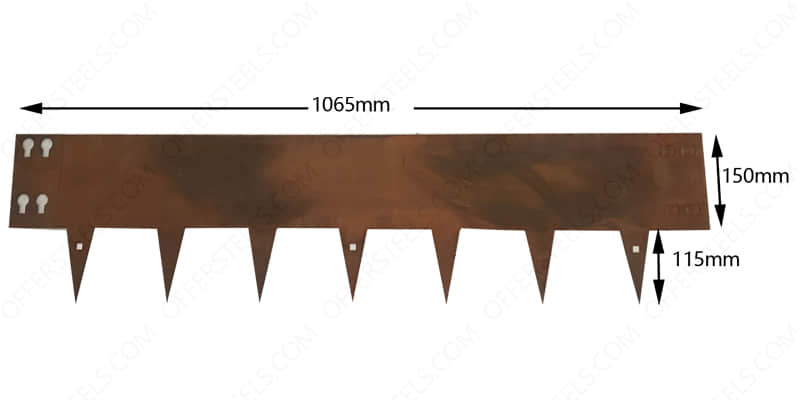 Features of coren steel garden edging
Easy installing
All the corten steel garden edging have connections ,easy to connect and instal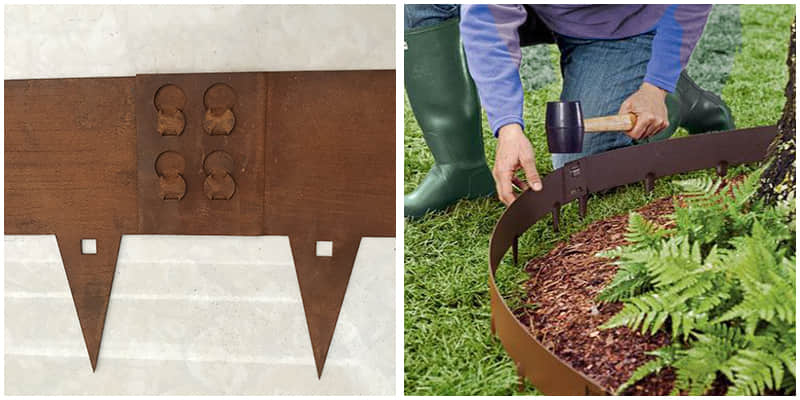 Various colors
Different color you can choose, such as:rusty red, black, green,etc. Any color you want, please let us know.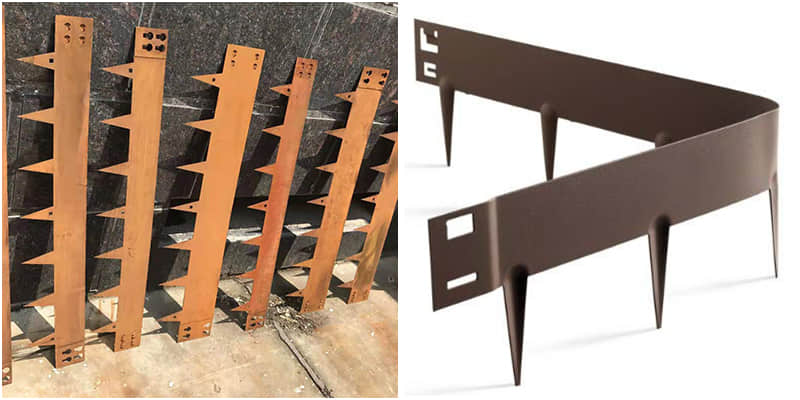 Flexible
The garden edging can make different sharp according to different needs.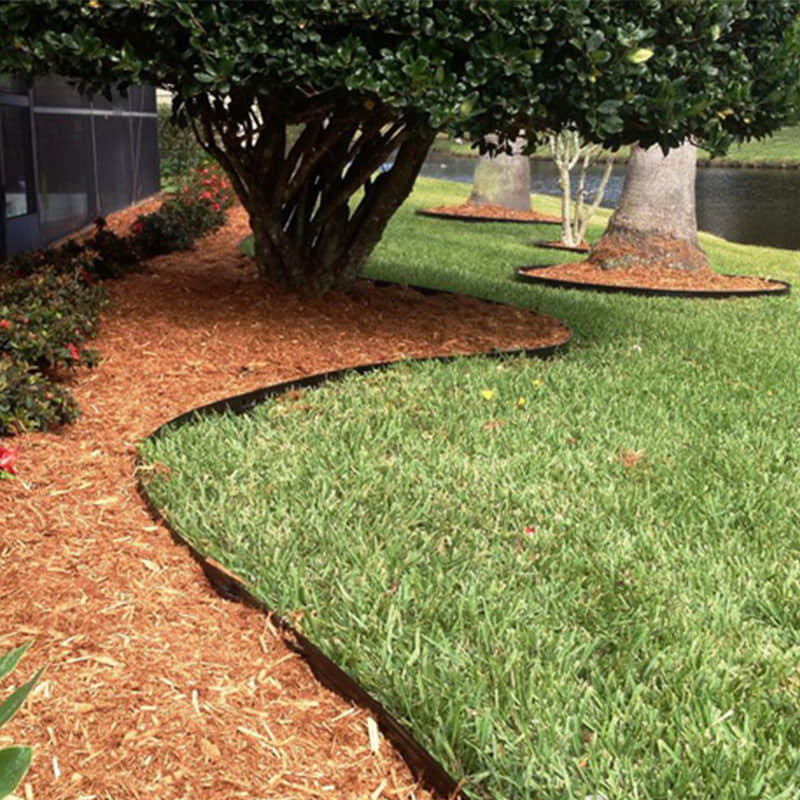 Download