garden screens
About the outdoor corten steel decorative garden screens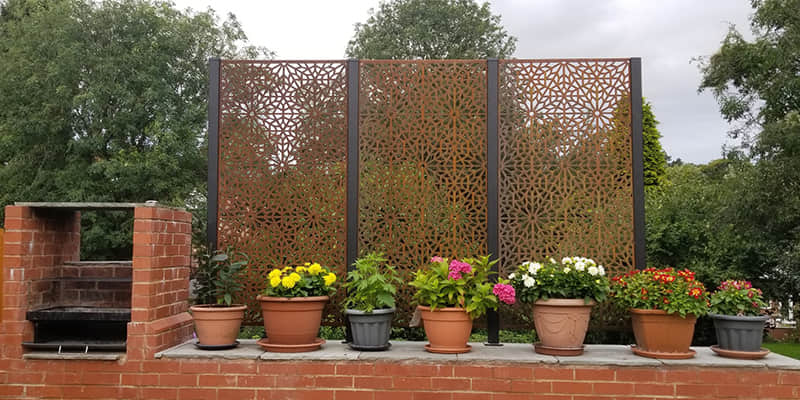 AHL-CORTEN brings the eternal Middle Eastern style into your garden. Enjoy this geometric pattern without worrying about maintenance. Inspired by the most beautiful Arabic patterns, Corten garden screens bring stylish privacy without blocking all the sunlight. Use as a standalone garden feature or reshape fence along the border.
What are the characteristics of AHL-CORTEN Screen?
Maintenance free
Foldable edges, can be screwed onto wooden and metal stakes
durable
Trend design
High quality 3mm thick Corten steel
Simple and easy to install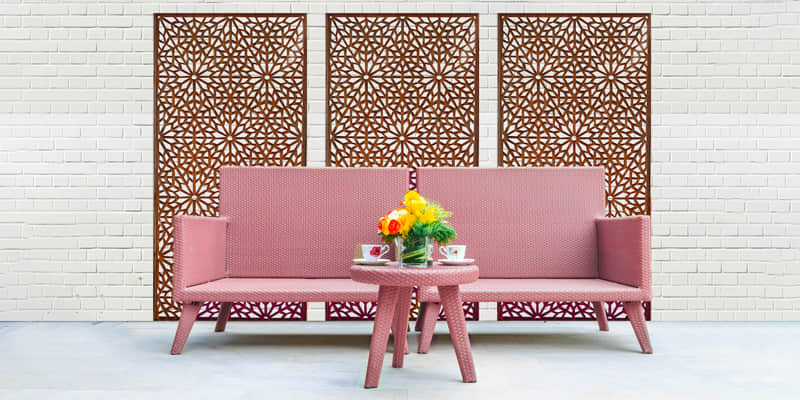 What is the regular dimensions for AHL-CORTEN Screen?
Length: Length 6ft x Width 3ft / 1800mm x Width 900 mm
Thickness:3mm (Premium thickness, much thicker than many alternatives on the market)
What is it made of?
The garden screen is made of weathering steel, sometimes called CORTEN, and made of high-quality materials. It requires almost no maintenance and is not easy to rust. Over time, the rust process makes it stronger and more beautiful.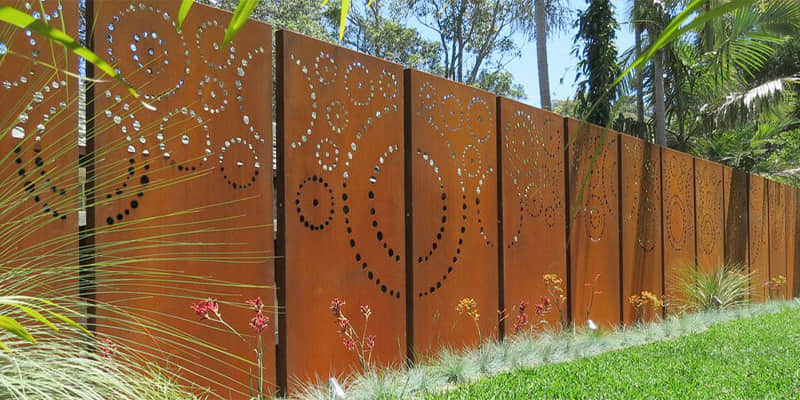 Does it take a long time to get the effect?
We pre-rust all Corten garden screens before sending them out. However, we have reserved some unrusted materials to make the screen rust in your garden, so as to absorb the natural differences in the environment and be unique to you. In our own garden, it only took a few days in rainy days in China before the panel showed an amazing rust color, which really suits every garden.
What are the installation options?
This Corten garden screen has a folded edge with holes in it, you can screw them to the stakes, and fix the Corten bar feet to a hard surface. In addition, the screen can also be inserted into the slot of our aluminum column or Corten column series.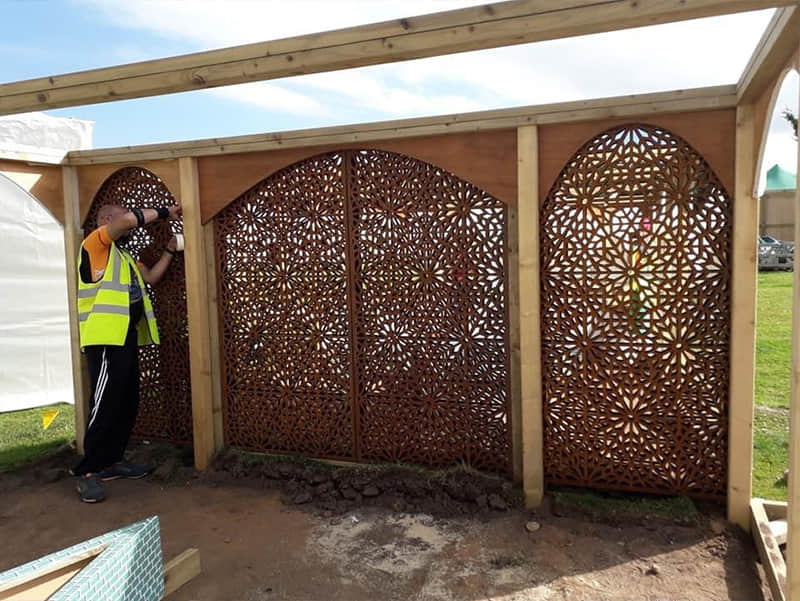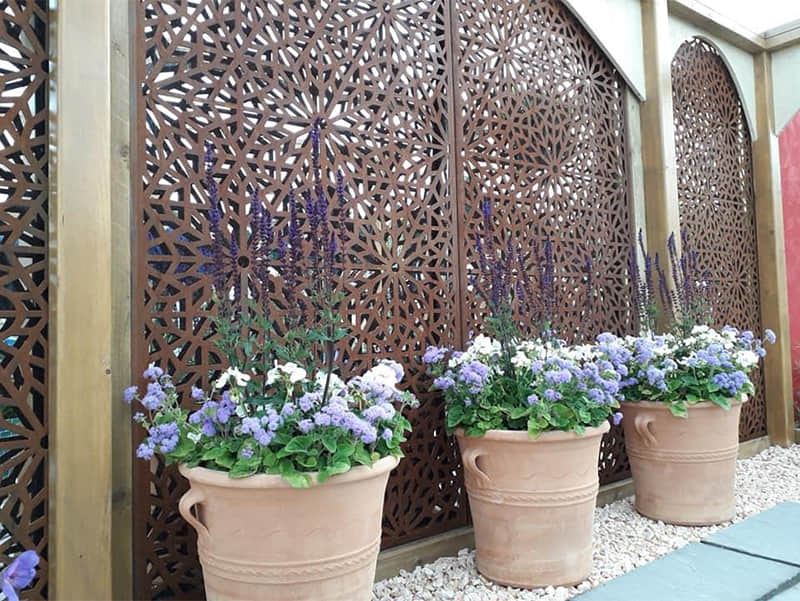 Why choose screen with us?
We are passionate about all the knowledge and knowledge of garden screening. All the products you find on our website are designed and manufactured by us and have been extensively tested before being sold. What does this mean to you? This means that when you buy a product from Screen With AHL, you know that it is durable and that there is a family that supports the quality and design of the product. Need help with your ideas, you can call, chat or email us. That is the benefit of buying inspection from us. We know our products because we designed them, which means we can answer any questions you have to solve to realize your dream project.
Download